Key Takeaways
Start your digital transformation with Forms for TN360, the application that turns paper processes into digital forms to simplify data capture and ensure that your field-based teams always have access to the information they need.
What is Forms
Forms in TN360 enables you to digitise paper processes and ensure that key information is captured and instantly accessible. You are presented with an easy to use form builder that allows you to create a form for every occasion, which you can then deploy to across individual vehicles or entire fleets instantly. In the field, your team can access and complete the forms via the in-vehicle device and be confident that they have submitted the required information. The types of forms customers use the application for include:
Job completion
Load collection
Customer invoices 
Incidents and near miss reports
Vehicle faults
Insurance claim notifications
Staff leave and HR related requirements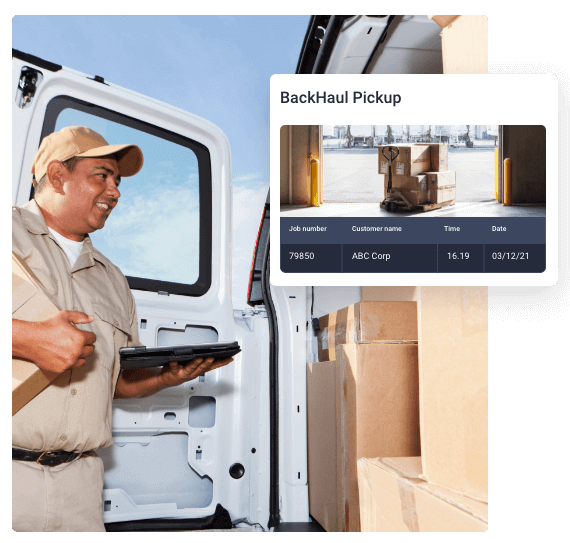 What Makes Forms Special
TN360 Forms is easy to use compared with other electronic forms management systems, enabling companies to implement digital processes quickly and with minimal disruption. For the driver, it offers a great experience so your team can easily submit forms, view form submission history and access partially completed forms reducing time entering information.
Key features:
Drag and drop form builder
Wide range of field types (incl. signature and photo)
Field entry validation 
Critical form alert notifications
Form data analysis via reports
Instant view into submitted forms
Follow up question process
How can Forms Help Your Business
Businesses that implement Forms see instant efficiency gains by removing manual processes and also benefit from having instant access to accurate and complete information, helping them identify issues and take action quickly. Built into the forms solution is the capability to trigger alerts on form submission, so any critical notifications can be instantly dealt with and escalated accordingly. Having all of your form data in a single location also speeds up access and analysis of the data captured.