On Board Mass Monitoring & Scale Integration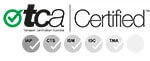 Mobile Integrated Compliance Solution
Interim On-Board Mass Program and Access in Australia
The Interim OBM monitoring solution for compliance purposes supports the use of Performance Based Standards (PBS) 2B heavy vehicle combinations on selected routes. The vehicles, once registered with the OBM monitoring solution, can allow for an increased load to be carried as well as unprecedented access to the Australian road network.
The program provides operators with the opportunity to increase payload and utilise vehicle combinations that have not been previously possible, including PBS A-Doubles, Truck and Dogs, and Road Trains.
Build Your Solution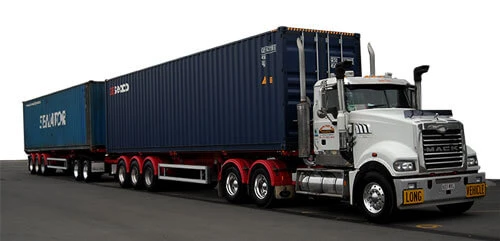 Mass Management
The On Board Mass (OBM) Program And You; What Does It Mean?
OBM systems monitor all the axle groups in the vehicle combination and provide the mass readings of these axle groups to the IAP system. It is a way for road managers to manage risk to infrastructure and allow specific access to transport operators on their managed road network. This includes, bridges, last-mile roads and local ports, which can be crucial when you require specific vehicles to complete specific tasks. 
Access to the program is achieved by installing IAP certified In-Vehicle Unit and selected pre-approved on-board scales to operating vehicles and applying to the program. The transport operator can then apply to gain access to Higher Mass Limits (HML) and the extended road-network, providing a unique set of productivity benefits.
Read SEQH's journey with OBM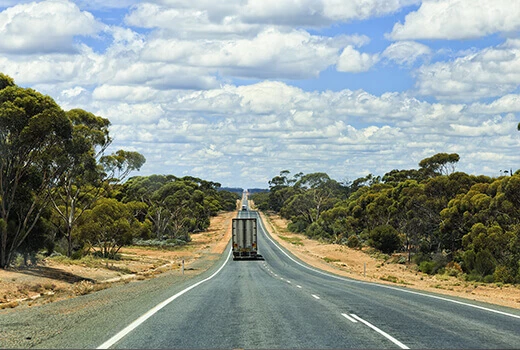 Gaining Access
What Is Access? Why Is It Important?
Gaining access simply refers to the process a transport company would undertake to operate on specific routes utilising larger or unique vehicle combinations to increase payload. This means that vehicle combinations that may never have been possible at Higher Mass Limits (HML) can be used to realise efficiency and productivity gains. There are a number of different types of access that can be attained that vary depending on the need of the operator to the requirements of being granted access.
Find Out More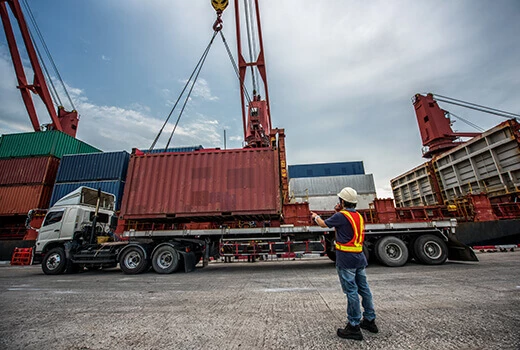 Mass Limits
General, Concessional and Higher Mass Limits
Based on your businesses requirements, your vehicles are able to carry either GML, CML or HML. All trucks are able to carry at GML levels, whereas permits and special requirements are required for CML and HML. 
Gross Mass Limits (GML) applies to general access vehicles with unrestricted access to the road system. The GML is the maximum mass and configuration a vehicle can freight prior to applying for permits.
Concessional Mass Limits (CML) means the operator can apply to carry more freight by managing the mass declarations of each vehicle prior to its journey resulting in a 5% increase in freight and increase in vehicle.
Higher Mass Limits (HML) means the operator can further apply to carry even more freight by managing the mass declarations of each vehicle prior to its journey through a restricted road network. Please note, Higher Mass Limits requires the operator to be enrolled under the IAP for NSW and QLD.
Mass Monitoring
Integration With On Board Mass Scales
With a connection via Teletrac Navman's fleet and compliance management solution, you gain a completely integrated system that provides a central hub for all your applications. Via telematics and integration, information is shared to bring all your work together so that productivity is maximised.
Scroll down further to see all of our integration partners. Teletrac Navman has a large number of TCA approved digital mass scales providers to give your business the options to choose the best fit for your requirements in a on-board mass system.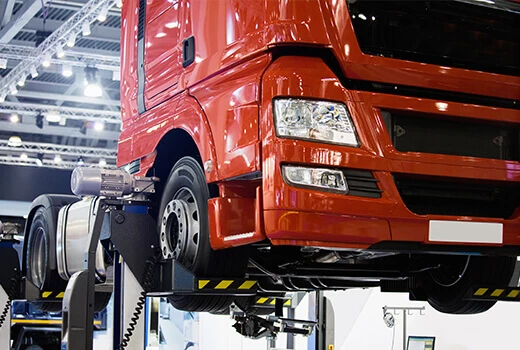 Integration Partners
On-Board Mass Monitoring Providers
Transport Certification Australia (TCA) have a strict set of guidelines that OBM supplies of digital scales must pass through to become approved. At Teletrac Navman, we are proud to partner with a range of these suppliers to ensure you have options to allow you to make the right choice for your business. 
Customer Success Story
How Bulktrans Took Advantage Of OBM And IAP To Unlock Their Journey
Bulktrans operate out of Pt Kembla in New South Wales transporting every category of dry bulk goods. Masters road is one of the main arterial roads coming into the port to return to the Bulktrans' depots.
Read more about their journey »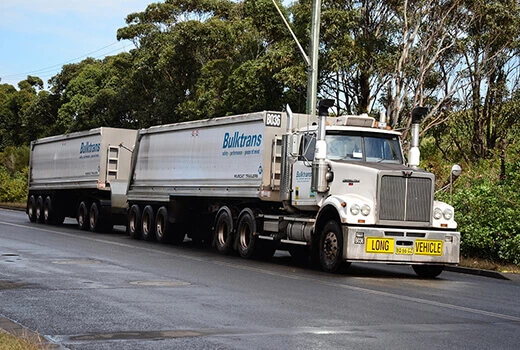 The vehicle combinations utilised are not permitted to return via Masters road, an 8km round journey for all drivers.
Bulktrans approached RMS with the plan of fitting approved on-board scales under the IAP program to its vehicle to travel on the Masters road route. Provided ability to prove vehicles are travelling unladen in real-time.
Access to the HML network improved payload by an additional 2.5 tonnes per load, 10% distance and time saving and instant reduction in fuel and operational costs.
Based on 14,000 loads per month, an additional 420,000 tonnes saved 12,500 trips in a year.