VT102
 

Powering Insights Through a Dedicated AI-enabled Device
 From light and heavy-duty vehicles, the VT102 paired with TN360 offers the benefit of an AI-powered fleet management solution to help you derive metrics key to your business success direct from the data produced by your vehicles and drivers. Designed with the transport and logistics industry in mind, the VT102 collects key metrics such as trip distance, vehicle engine data, and safety data and sends it to TN360, where you can easily view current status, alerts and ask detailed questions through Insights or run customised reporting. The VT102 is TCA type-approved for use in regulatory applications in Australia for improved access to the road network or increased payload.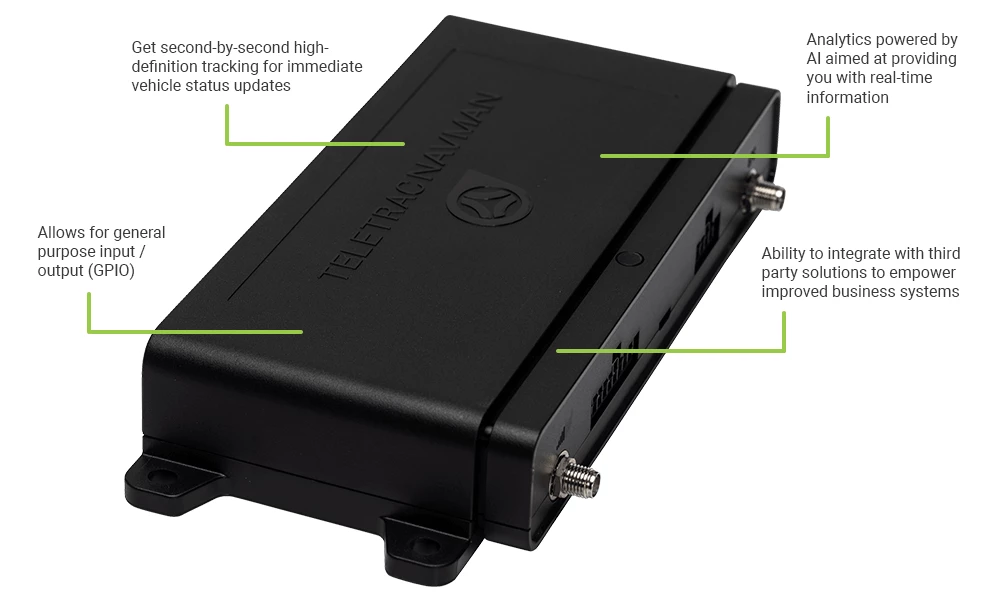 VT102 Features and Benefits
Powering Insights Through Data Capture and AI
Technical Specifications
See why this device is right for you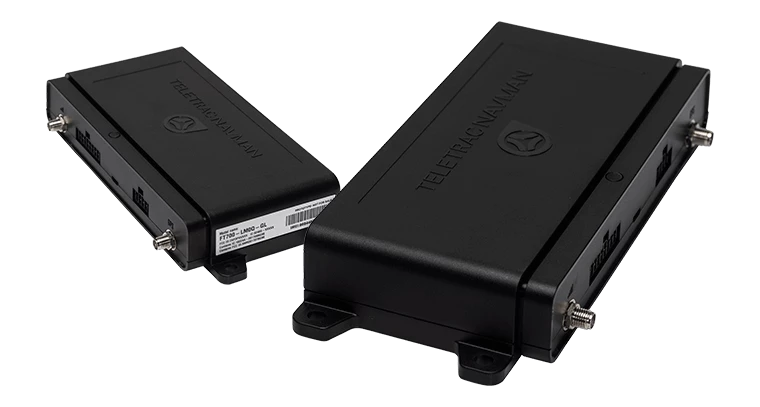 Tracking: Second by second data
Firmware Updates: Over the air
Installation: Professional 3-wire install through Teletrac Navman's installation team 
Certifications: RCM, Telstra Network Approved, TCA Type Approved Level 1,2,3 for use in RIM, TMA, and the IAP
Ratings: IP4x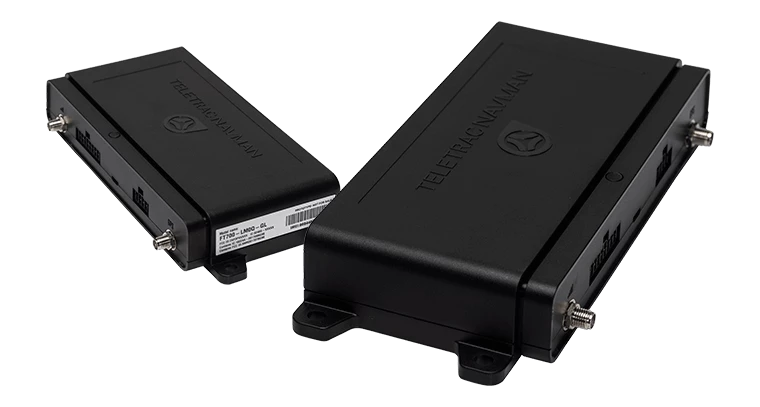 Size: 162mm high, 82mm wide, 30mm deep
Weight: N/A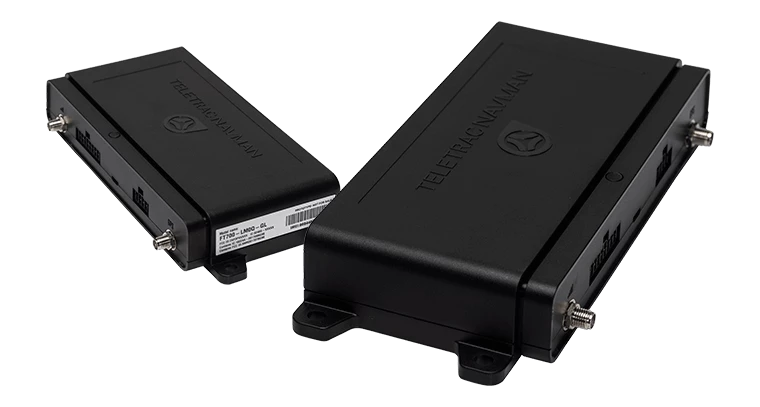 Connectivity: Internal 4G LTE Cat M1 modem
GPS: GGLONASS/GALILEO/BEIDOU/GPS (USA)
Battery: 1300mAH LiPo
Operating temperature: -20 to 60˚C
Record Storage: 16MB flash memory
Accelerometer: Yes
Antenna: Internal, external GNSS antenna optional
Input/Output: 4/3
LEDs: 5
OBDII Protocols: IOS 15765-4, J1939/J1708 
Supply Voltage: 6VDC - 48VDC
Your Success 
Intelligent support every step of the way
Software alone isn't the answer. Leverage our professional services for added training, customer support, and more to ensure you get even more value out of your software.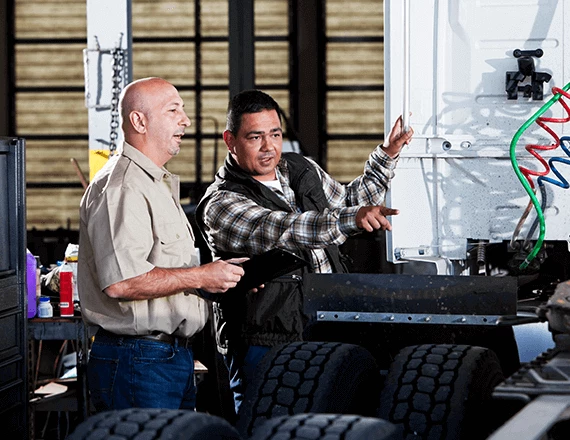 Implementing the Teletrac Navman system has been the best thing we've ever done. Teletrac Navman has customised everything to what we need and want. It's not a case of buying off the shelf and being stuck with the same product. It's personalised to what we need.
- Formula Chemicals
Perhaps the most exciting aspect of our engagement with Teletrac Navman has been the way we've been able to extend an effective and beneficial corporate relationship into other areas of shared interest. Teletrac Navman looked beyond the dynamics of our business needs to the work our organisation does, and has really helped with our mission to partner with people and change lives for the better.
- Life Without Barriers
Our vehicles need monitoring 24/7 given some of our employees are working long hours which extend through the weekend. Having constant access to vehicle location in case of an emergency is critical, particularly in incidents that might involve a vehicle rollover, Australian wildlife, or if the vehicle veers off course.
- Central Land Council
Resources
Get the latest in fleet and asset management