Eerie tales of haunted old houses, prisons, asylums, and hospitals are a dime a dozen in Australia, but what about spooky roads brimming with supernatural activity?
Whether you're a sceptic or a believer, everyone loves a ghost story — and with Stranger Things back on our screens delivering plenty of scares, we thought it was the perfect time for the second instalment of Australia's most terrifying streets. We've got more stories of roadside ghostly apparitions and spine-chilling encounters, with phantom footsteps in the dark and horrifying histories.
We've packed our ghost-hunting bags with flashlights, EMF gauges, and road trip snacks, and we're taking you for a drive down the next six spookiest roads in Australia. Lock your doors and settle in because things are about to get a little creepy…
The Street with No Name of Annandale, Sydney, NSW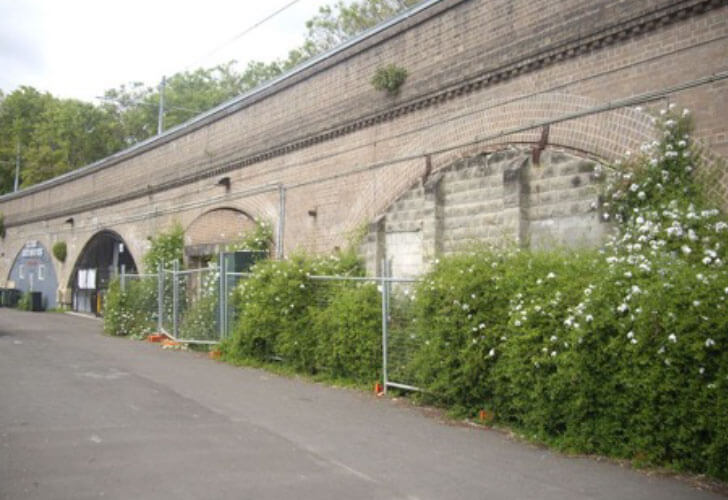 (Image from Dangerous Roads)
We're kicking this list off with the "Street with No Name". It sounds like something straight out of a Batman film, and we think it might be the spookiest of all six roads. The creepy no-name street is an overgrown alleyway in Annandale in Sydney's Inner West. Locals say the place feels evil, with the viaduct and surrounding park sending out 'run away' signals, especially at night.
Some say they can sense an eerie presence, with reports of sudden temperature changes, phantom footsteps, and strange odours. Others tell stories about children and animals acting bizarrely in the area. The street has a dark history, with unspeakable murders committed and numerous bodies found in its shadowy depths. Even more telling: a colony of bats lives in the area surrounding the street. Is this unnamed street home to Dracula, or is it the murdered unable to leave the earthly plane? We can't say for sure, but it is on 'the top 19 most haunted roads on Earth' list.
Lemon Tree Passage Road, Hunter Region, NSW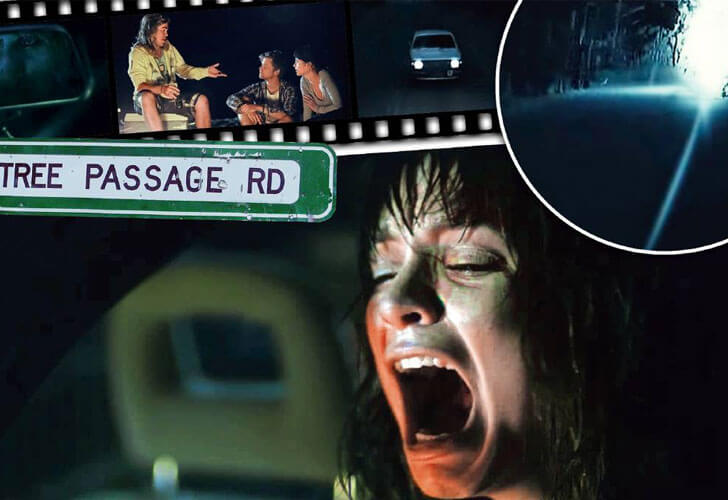 (Image from Newcastle Herald)
The supernatural stretch of road surrounded by woods in Lemon Tree Passage, north of Newcastle in New South Wales, is home to a local myth. The legend says that if you drive down the road at night, piercing bright lights appear out of nowhere, flashing on and off through the thicket of trees, following you home.
Where do the lights come from? It's a tale shrouded in mystery, but it involves two young men who had a motorcycle accident on the road in the 1980s. Supposedly, the rider lost his leg, and his passenger died. Every now and then, the man's ghost appears and stalks cars, especially those filled with teenagers, willing them to meet the same fate. The ghost story was so compelling that they made a horror movie based on the chilling road. If you're a believer, you can watch the trailer here.
Hosier Lane, Melbourne, VIC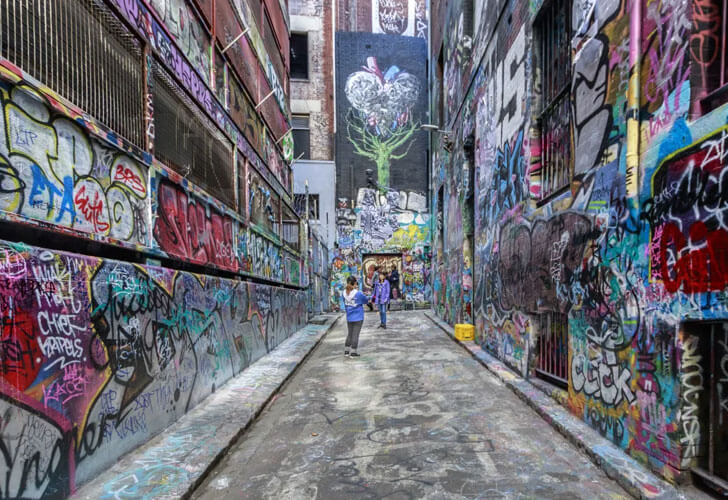 (Image from Pedestrian.tv)
The cobblestoned Hosier Lane of Melbourne, opposite Federation Square, is supposedly one of the most haunted spots in the city. The street-art decked out lane is said to be home to a nasty ghost who lurks in the area. He taunts people by wrapping icy cold undead hands around their necks and appearing as a silhouette of a man before vanishing into thin air the second he's seen. The ghost? Frederick Bailey Deeming, born in England in the 1850s with a grisly backstory – and a prime Jack the Ripper suspect.
In England, Deeming's first wife and four children were found, their throats slit, under the floorboards of his villa. He moved to Australia, where his second wife's body was discovered in similar circumstances in Melbourne. He was hung for his crimes at the OId Melbourne Gaol in 1892.
"The Bloody Mile", Shellharbour, NSW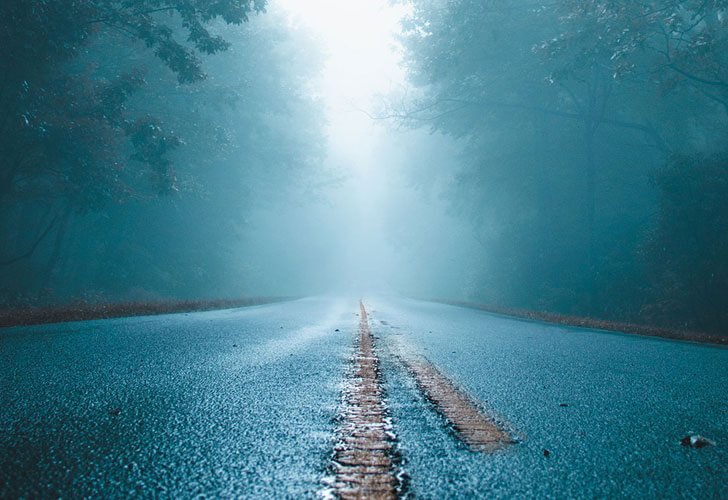 (Image from Sixt)
"The Bloody Mile" is located between the Princes Highway and the South Coast railway line in New South Wales. According to local historical experts, the sinister road has earned its name – 13 murders have occurred on this stretch of road over the years, along with other deaths. It doesn't stop there: people have reported sightings of the moaning apparitions of the victims wandering along the blood-spattered mile, reminding people of their horrifying endings, hoping their stories won't be lost in time.
It's said the moans of the apparitions are so eerie that no right-minded traveller would pass down this mile after nightfall. Those who've come face-to-face with the ghosts say they reach out their arms in an attempt to grab hold of physical beings, begging not to be forgotten…
National Railway Museum, Port Adelaide, SA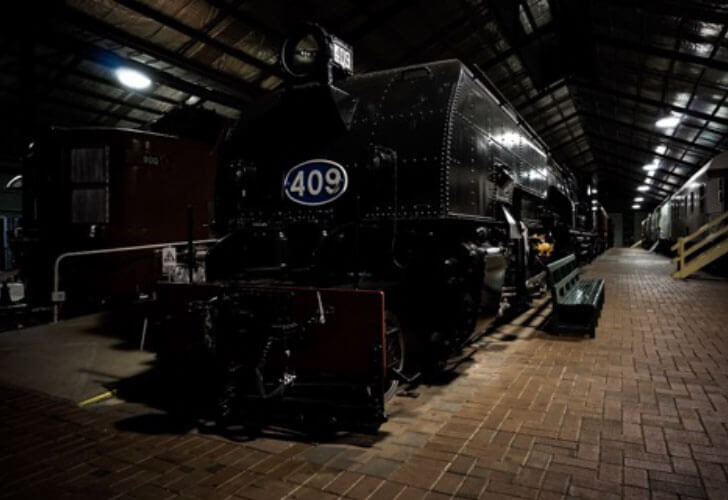 (Image from Amy's Crypt)
Number five on our list of scariest roads isn't actually a road but a train line. This historic railway museum is a standard pit-stop on Adelaide ghost hunt tours, and it offers a glimpse into South Australia's railway past. Within the museum's sheds sit old trains from bygone eras and the original working part of the Port Dock Railway Station, which shut down in 1981. It's also home to dark shadowy figures, and its long-forgotten tracks hide a gruesome past. People say spirits haunt the old platforms and railway line, reporting disembodied voices and footsteps, a man whistling in the distance, objects moving, sudden temperature drops, and landline phones that ring when they're not plugged in.
As if all these mysterious phenomena weren't enough, at least twenty-one deaths have been reported in this area, from murder to accidents, including a teenager who tragically lost his life here in the 1800s. On top of that, the museum is home to a locomotive involved in Australia's first terrorism act. Feeling spooked? The brave shine their torches into the dark, empty carriages — and run away screaming.
Wakehurst Parkway, Sydney, NSW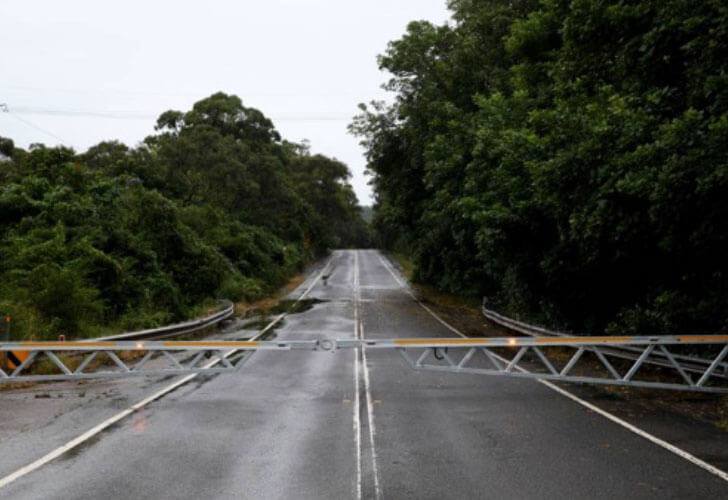 (Image from Northern Beaches Review)
Dubbed 'Australia's most haunted road', Wakehurst Parkway is a main road near Frenchs Forest, 26 kilometres from the Sydney CBD. It's well known for its fatal crashes, harrowing history, and ghostly apparitions.
The ghost, known as 'Kelly', has terrified motorists over the past five decades, appearing as a woman dressed like a nun or a bride. Filmmaker Bianca Biasi believes the woman was likely a nurse who worked and died at the nearby quarantine station. She created a documentary investigating the hauntings with sceptics, believers, and a medium in tow. While filing, a mysterious light appeared behind an actress who was dressed as Kelly, and at the same time, the actress went white and described her blood rushing to her feet. Meanwhile, believers and sceptics alike were falling ill and vomiting and refused to return to the site. You can watch the trailer for the documentary here.
Ready for your ghostly road trip?
If this list has given you the urge to jump in a car and hunt some ghosts along Australia's most haunted roads, remember to buckle up and keep things legal (don't trespass!). Drive safe, have fun, and don't forget to tell us if you have any haunting experiences of your own…