On the 13th of March, at our first Customer360 event, Teletrac Navman gathered with customers, industry spokespeople and solutions experts to discuss issues facing the transport industry and share insights in product utilisation. It was an interactive, engaging and thought-provoking day, with one theme emerging more strongly than any other: safety.
It's been a horror start to the year on Australian roads, with 28 people killed in NSW in 18 days alone. It's a wake-up call that puts road safety top of the agenda. The Australian Trucking Association called for recommendations to reduce Australian road deaths to zero and The Centre for Road Safety and Transport for NSW launched a campaign to raise awareness of road rules. Companies like Toll Group called on the federal government to implement a national approach to heavy vehicle regulation and, alongside the Australian Logistics Council, it recently recommended mandatory use of telematics to detect unsafe driving.
This is all a step in the right direction, but with 17 fatalities on NSW roads this March to date, there's still plenty of work to be done. Here's what we learned at Customer360 about how we can tackle this challenge.
Education Vs Discipline
Simon O'Hara, General Manager at Road Freight NSW, kicked off the event with a discussion of compliance. "Compliance is essential, but it's about education as well", he said. Certainly, changes to Chain of Responsibility legislation have put regulation at the forefront. Yet there's work to be done on educating people about the importance of compliance and how they can change their behaviours. This extends all the way down the chain - from drivers to despatchers, managers and other road users.
Chris L'Ecluse, Solutions Specialist at Teletrac Navman with a past life as a police officer, agreed. "I gave out countless infringement notices, charged many people with a variety of offences… that's a requirement of society, there have to be consequences for dangerous behaviour. Though it's not the be-all and end-all. By educating people on what happens out on the road, and educating drivers on their poor habits, we can start to implement and affect change." This process shouldn't only be about training sessions and keeping safety in the news. Chris pointed to the use of telematics to help drivers recognise dangerous behaviours, while Simon highlighted a need for government to educate other road users on sharing the roads with heavy vehicles.
Technology as a Safety Tool
"After what happened in January and February, we realised that there were solutions that the industry could take a hold of", Simon said when asked about the use of technology to address road safety. Road Freight NSW recently partnered with Teletrac Navman on a joint submission to the Staysafe Committee and government inquiry into heavy vehicle safety. It outlines the ways vehicle and telematics technology can play a role in improving road safety, from proactive risk management of driver fatigue to breach alerts. One of the most important capabilities, Simon said, is "the ability to conduct genuine root-cause analysis of accidents" and generate insights about the most severe threats on our roads.
The biggest benefit, according to Chris, is the ability to identify risk. While we'd all like to think we're faultless drivers, everyone has poor habits that can creep in. Some of these put everyone on the road in danger. Without the right tools, operators have no way to identify these – and drivers might not even be aware of them. "How can you manage what you don't measure?", he asked.
Building safety into your business
A "safety-first" attitude is one thing, but to really be effective, safety needs to be ingrained in your business. Shannon Kyle, Transport Solutions Specialist at Teletrac Navman, highlighted the role of a Safety Management System (SMS) to ensure that safe practices are instilled in every person and process across an organisation. "Safety management systems are going to be the new buzzword. They provide an efficient and reliable way to increase safety, by enabling staff to take responsibility for their workplace environment and vehicle". An effective SMS includes risk management, policies and documentation, measurement and assurance, and training. Most of all, it requires a cultural change across the business and buy-in from everyone in the logistical chain.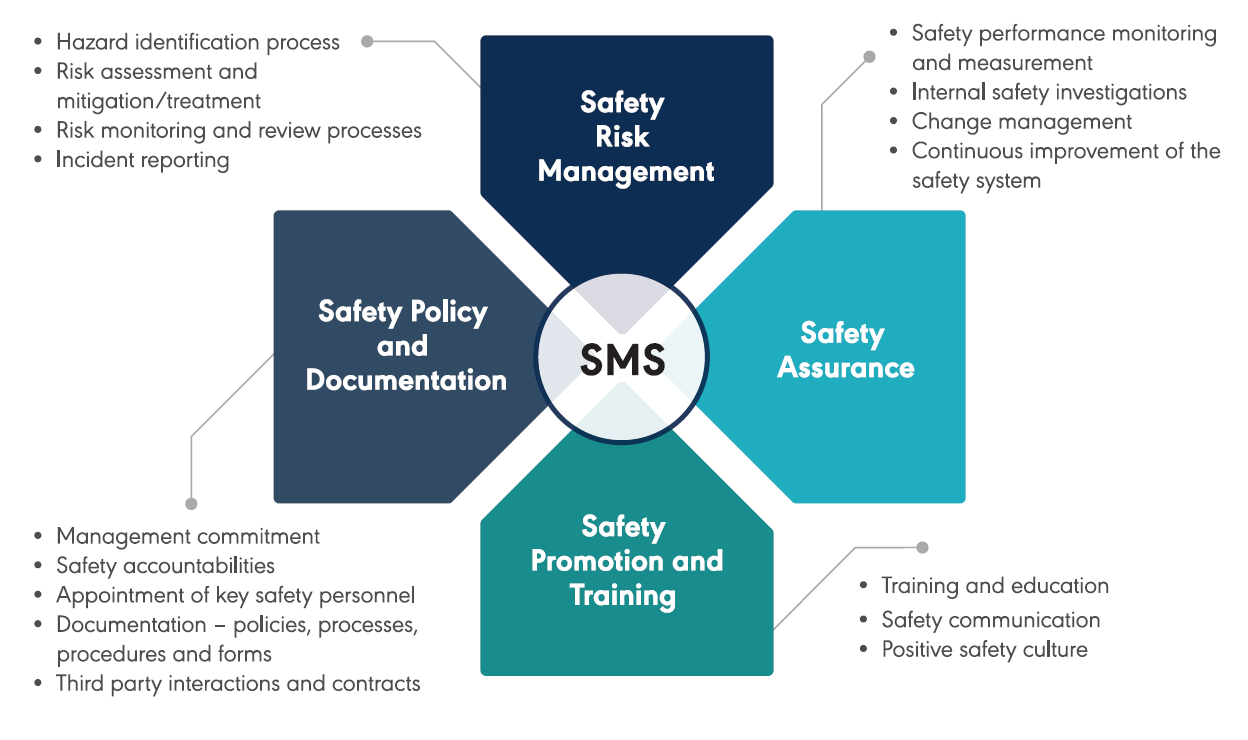 Putting thought into action
"2018 is going to be about safety", Simon said. "This is a huge year for transport, it's a huge year for our industry. We take safety very, very seriously and whatever we can do to make roads safer, we will do. And that's why we work in partnership with Teletrac Navman, to ensure thought meets action."
With road safety a theme in every presentation at the event, it's clear that it's a pressing issue for the industry. Teletrac Navman is excited to see organisations like Road Freight NSW paving the way, and our Staysafe submission urges the government to develop initiatives that make it easy for every organisation to implement safety measures. Recently, mandatory telematics and electronic work diaries have been important topics of discussion as the industry recognises the need to embrace digital technologies that improve visibility.
As Chris emphasised, 1.25 million people die every year from road trauma across the world – and almost all of these deaths are preventable. "That's 1.25 million people who work up that morning not realising that they wouldn't be going home that day."