Key Takeaways
GPIO, or General Purpose Input Output, utilises the connectivity of the vehicle to its ancillary sensors and equipment, like tail lifts, hook loaders, pumps and cranes, and connects them to in-vehicle telematics to provide further insights and information into the operation. It is one example of the type of information you can get from a vehicle. Data is gathered from many pieces of ancillary equipment that might be fitted to a vehicle. Some may be powered via the PTO, but rather than it being labelled as that, it can be identified as exactly what it is in TN360's fleet management platform. GPIO is great example of being able to understand your fleet's operation through out the day.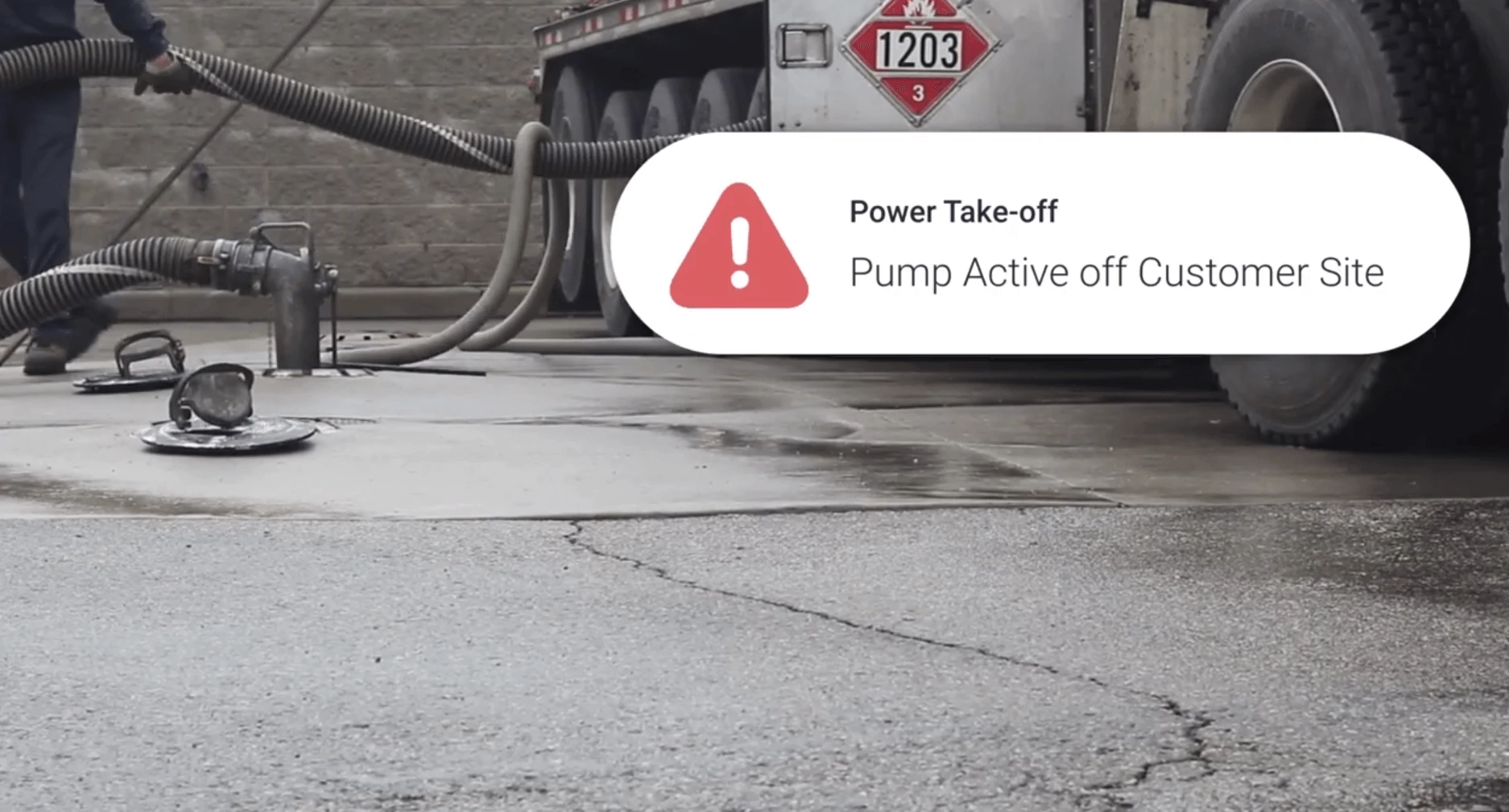 What can GPIO tell you?
With GPIO enabled through telematics, it helps you identify when equipment on the vehicles are used. This can be any number of metrics as outlined below. All this data is powered by TN360's alert functionality, where you are able to set up alerts for vehicles, and their GPIO type when it's triggered.
GPIO can be used to measure a wide range of ancillary/auxiliary activities, including: 
4WD

Beacon

Door

Fan

Lights

Mixer

Park Brake

Pourer

PTO
Reverse
Seatbelt
Sweaper
Unnamed 
The PTO option, allows you to identify auxiliary equipment like:
Tail lifts

 and bin lifts

Hook Loaders

 

Pumps

 

Cranes

 

Vehicle Recovery Winch

 

Emergency Lighting

Salt Spreading Equipment

 
Each event is time and location stamped, can be viewed in reports and also set to trigger alerts. 
Why you should consider GPIO within your operation
GPIO, and its connection to PTO equipment, is a great addition to the TN360 platform, providing further insight into your operation. Knowing when ancillary actions take place can help you to measure productivity and ensure compliance with company policies. 
How GPIO can help your business
There are many business use cases for PTO, ranging from compliance management to customer service. Here are three examples of how we have seen the PTO sensor being used.
1. To trigger exception alerts when a fuel tanker pump is activated off a designated site. This provides visibility into activities that break company policy, create a safety risk and could be potential theft.
2. To help measure fuel use within auxiliary equipment to better improve efficiencies and reduce costs where possible.
3. To measure PTO events alongside engine idling. This provides visibility into legitimate engine idling by showing that the vehicle was idle due to the PTO being engaged.