GPS fleet management can help your operation in many ways you may have previously been unable to realise. Did you know you could reduce fuel burn and increase the $$$ return on your fuel tax? Did you know you could reduce the burden on administrative work? Your vehicles have the ability to generate a huge amount of data that can be used to gain insight into your business that was previously unattainable. Here is a list of the top ten benefits:

Do you want to know more about the Business Benefits?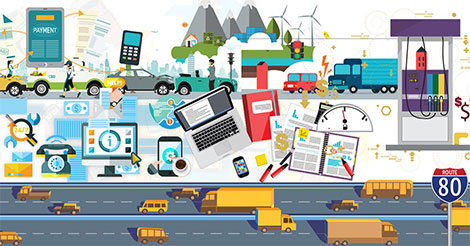 ​​​​​​​
Telematics is one of the most important investments a company can make. A fully implemented system can help businesses better understand their operations, communicate with drivers and satisfy customer needs.
The following guide contains just a few of the ways Teletrac Navman's GPS fleet management solution can help your organisation prosper.
EBOOK: 10 BENEFITS OF TELEMATICS