Case Study: Murweh Shire Council
Managing Fleets and Gaining
Efficiency across the Gateway to the
South West
AT-A-GLANCE
Delivering improved safety through GPS tracking and communications
Streamlined maintenance and ensured that vehicles are spending more time on the road
Providing access to data to inform better decision making
Ensure that rate payers are getting the best value from their council contributions
ROI, efficiency, maintenance scheduling has improved. Driver behaviour has improved. Behaviour in general is exceptional. Assets are more cared for. Utilisation is better. Near misses have been reduced. Re-routing is better. We're getting exceptional bang for buck.
CHALLENGE:
Giving residents a better level
of service
Murweh Shire Council is the governing body of a local government area in the Maranoa district of South West Queensland, covering 40,700 square kilometres. Murweh Shire Council is required to maintain parts of three national highways, as well as extensive state highways and all the local roads within its boundaries.
Murweh Shire Council has a range of critical goals to balance. Primarily it's driven by a need to ensure that every dollar spent is doing the most amount of good for residents. With a diverse fleet under council auspices, including road trains, trailers, graders and more, managing the security state of vehicles and ensuring that maintenance is carried out in a timely and efficient manner is also important.
As an organisation working in remote areas, the health and safety of council workers is paramount as they are required to travel many hours away from the depots in Charleville. Murweh Shire Council needs to know where they are to ensure they are safe and well.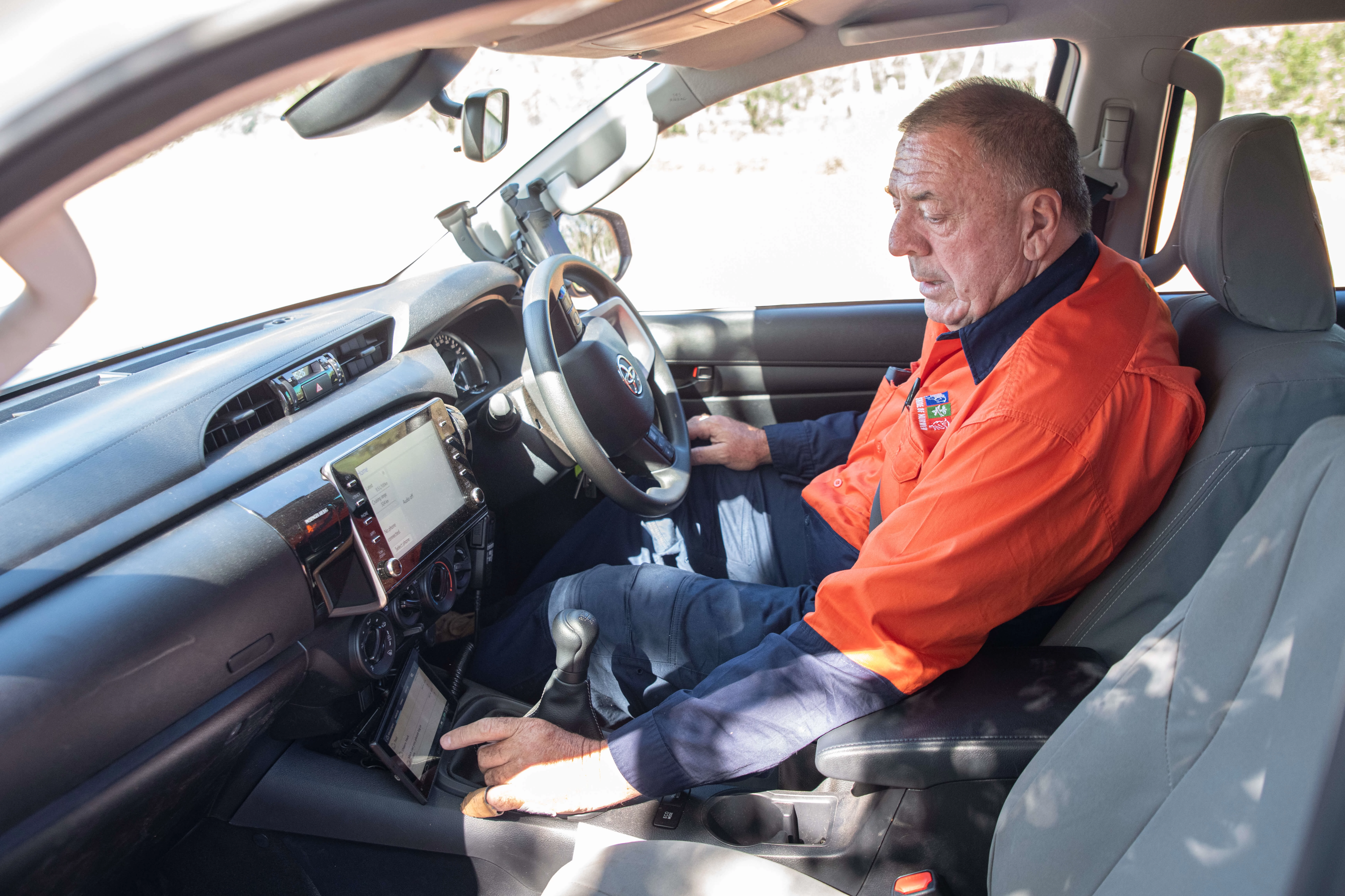 SOLUTION: E
nhanced Productivity and Real-Time
Insights
Murweh Shire Council was introduced to Teletrac Navman at a local government innovation day. Armed with knowledge about what Teletrac Navman solutions could offer, the Council's decision makers met to discuss the benefits and the ability to address duty of care, fleet management, maintenance, and efficiency. Murweh Shire Council adopted Teletrac Navman's suite of solutions shortly after. Due to remote areas that require road servicing, Murweh Shire Council was quick to integrate Teletrac Navman's GPS vehicle tracking solutions to monitor its fleet.
Key challenges we were looking to solve included operation efficiency, productivity, reducing costs like fuel and maintenance, and managing driver safety.
With such a large area of operations, knowing where their vehicles are ensures that the Council is keeping employees safe. Prior to this adoption, if a vehicle was stopped, suffered a breakdown or was involved in some kind of incident in a remote area, it was almost impossible to know what had occurred without contact from the driver. In a collision, that isn't always possible.
According to John Wallace, Workplace Health & Safety Advisor at Murweh Shire Council, Teletrac Navman's fleet management solutions have been invaluable.
"It means we can see our people, wherever they might be, and keep them safe while they're out on a job. Thanks to the Teletrac Navman solutions, we're also able to message them through their in-cabin device and stay in touch when they might be outside of regular comms range to make sure they're alright or divert them depending on circumstances.""We're in constant contact with council workers, even when they're four hours away from the depot on a dirt road in the middle of nowhere."
The GPS-enabled telematics and fleet management solution also enables the Council to observe driver behaviour. In the event of a complaint against a driver, the Council can download the relevant information and use it to prove that council workers are serious about safe driving. It's a backup for drivers and shows the council's commitment to road and driver safety. As with any council, Murweh Shire Council needs to manage tight budgets while looking at ways to improve operational efficiency.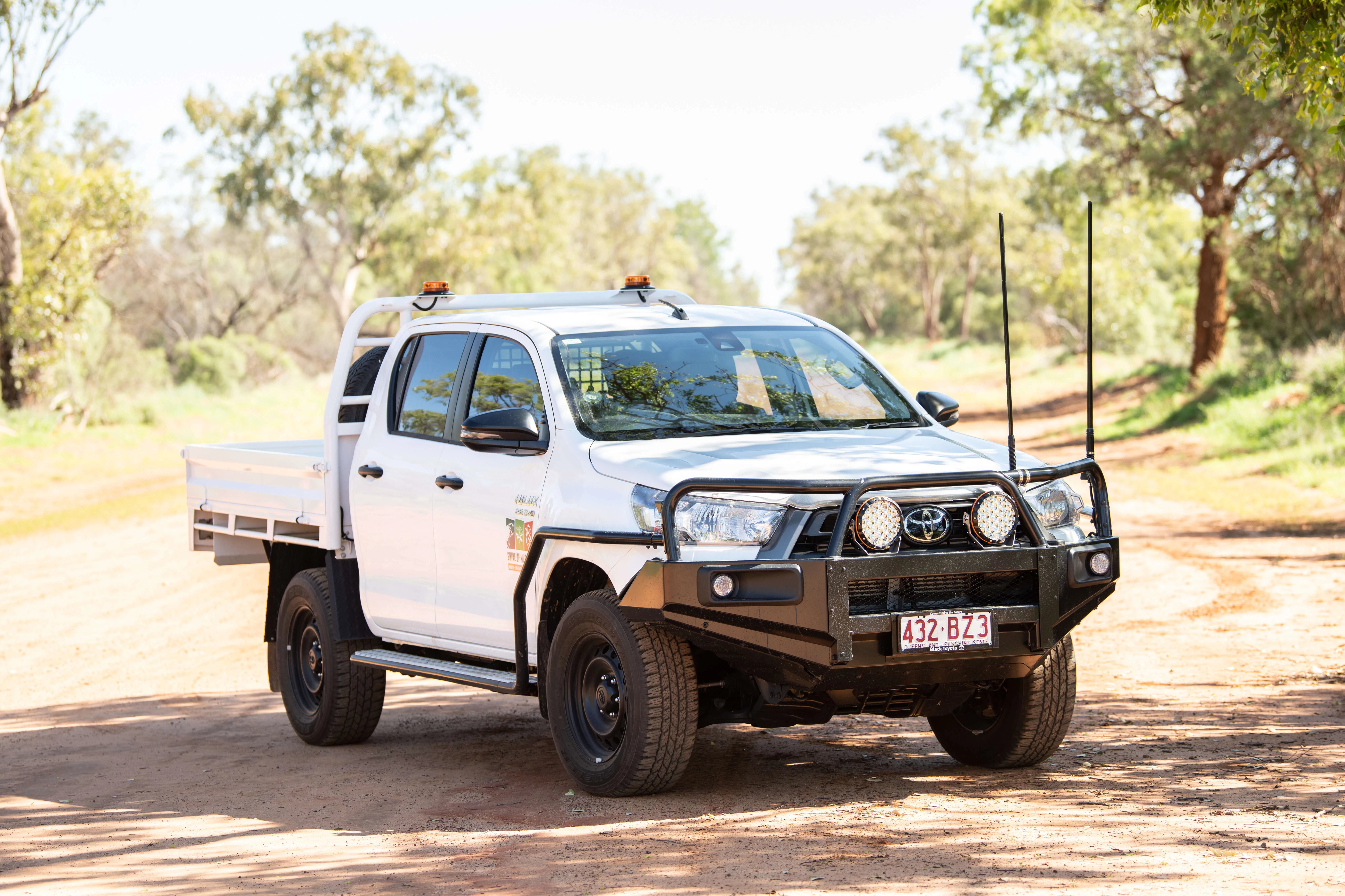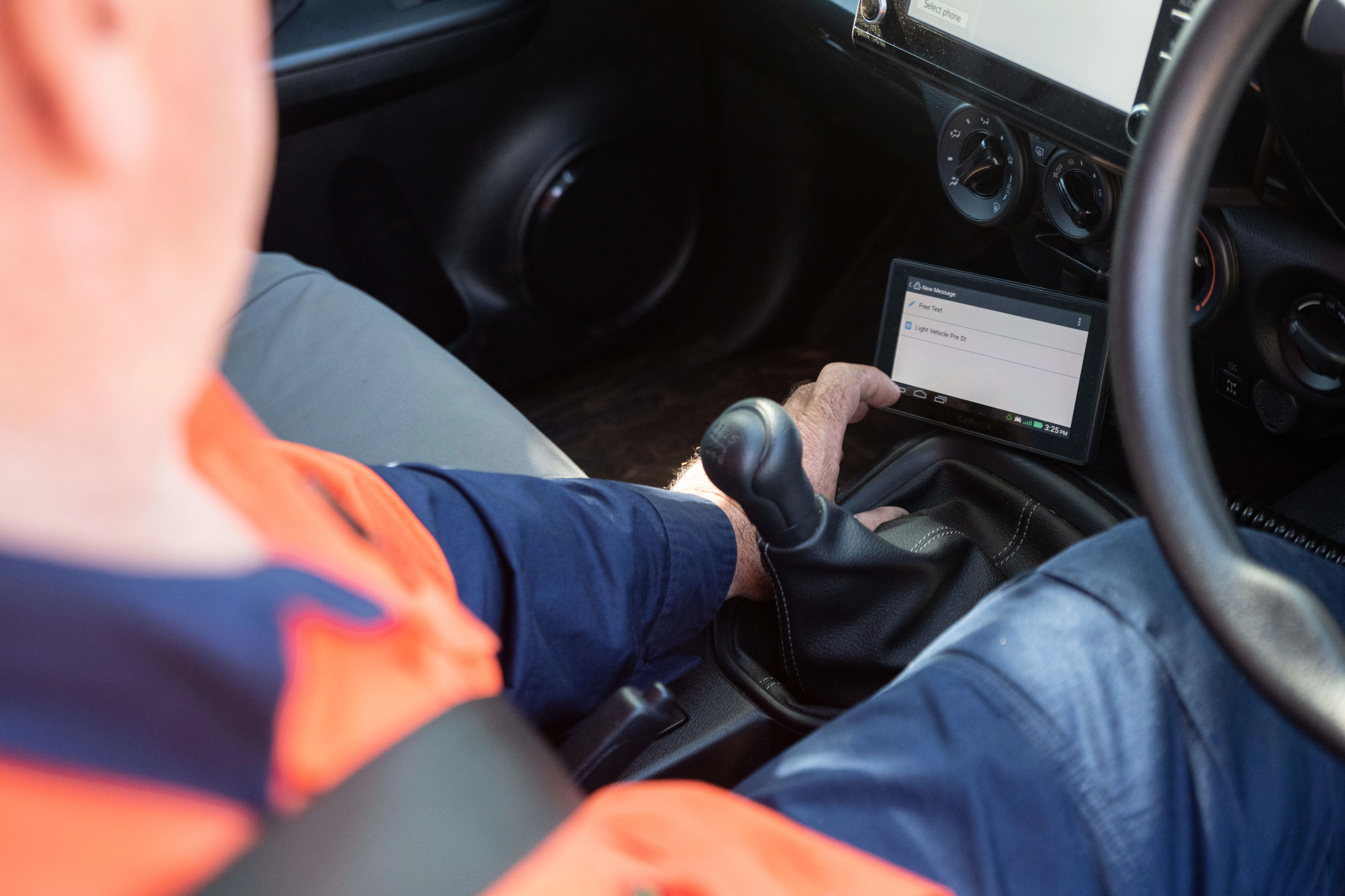 With the data attained from the vehicles, assets and drivers pouring into the system, the business can make sure that assets are being used at the right place, at the right time. It can also divert assets on the fly as needed and re-route them to an emergency or critical job based on who's closest and able to respond. The data available through Teletrac Navman's fleet management program arms the Council with the information it needs to provide more value to the wider community.
This desire to deliver greater value is seen in the extensive use of preventative maintenance, powered by fleet management software and in-cabin devices for assets and vehicles. By tracking asset usage and the use of digital pre-and post-trip checklists, the Council can make sure that vehicles and equipment are being regularly maintained. If there is an unexpected amount of wear-and-tear discovered, or if a piece of equipment is wearing faster than expected, then the Council can purchase or rent assets to meet the needs of the community.
"It's helping to make us so much more efficient," explains Wallace. "We can generate all kinds of reports regularly, which keeps us up to date with how the fleet is going, and how it's performing. At the same time, we're able to re-route vehicles and assets if there's something that requires immediate attention in the community. It all means that we're doing our best to give everything to the community, which is important."
ROI, efficiency, maintenance scheduling has improved. Driver behaviour has improved. Behaviour in general is exceptional. Assets are more cared for. Utilisation is better. Near misses have been reduced. Re-routing is better. We're getting exceptional bang for buck.
RESULTS: Arriving at the destination
Since adopting Teletrac Navman's GPS vehicle tracking, and in cabin devices, Murweh Shire Council has achieved:
Complete coverage of Murweh Shire Council

vehicle and asset location.

Constant communication with Council

workers through in-cabin devices.

Informed decision-making thanks to data

collected through fleet management

solutions.

Ability to provide greater value to the

community and achieve more with less spend.

Significant improvements in driver behaviour

and community safety.

Improved vehicle and asset utilisation across

the Shire.

Cost reductions in fuel and maintenance

through telematics data.
About Murweh Shire Council
Murweh Shire Council is an administrative organisation in South West Queensland, Australia. The largest town in the shire, and seat of the council is Charleville, which has a population of nearly 4,000 people. The council area covers 40,700 sq kilometres and is located about 700 kilometres west of Brisbane.