Odds are, the day- to-day running of your fleet hasn't changed much over the years. From scheduling work, maintaining vehicles and helping drivers get safely from A to B remain standard demands of the job.
But the way you're able to do these things is constantly evolving. Long gone are the days when technology was a 'nice to have'. In the modern world, mobile technology, GPS tracking and fleet management systems are now essential for an efficient, cost-effective and safe fleet.
Changing Gears 
Your Guide to Successfully Implementing New Fleet Technology
With so much new technology available to upgrade and streamline your business, it's not surprising that a recent Teletrac Navman survey found 94 per cent of transport professionals are planning to invest in their business this year, with new hardware and systems dominating the list of planned spend.
Implementing new technology is no small task, download our eBook to get some tips on how you can go about bringing on technology into the business.
THE CHALLENGES OF CHANGE


Objections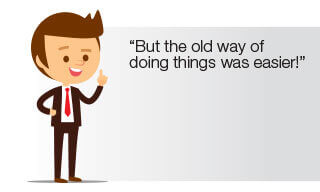 Your employees, particularly drivers, will be the most directly affected by any change to procedures. If you're implementing a telematics solution, they'll likely object to the use of GPS tracking, due to misconceptions about its use.
Miscommunication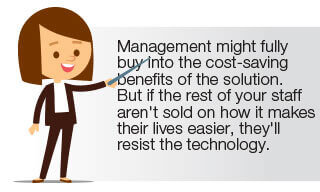 Management might fully buy into the cost-saving benefits of the solution, but if the rest of your staff aren't sold on how it makes their lives easier, they'll resist the technology.
Disruption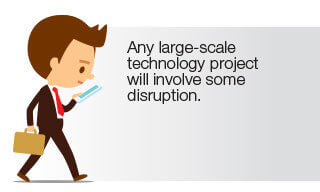 Any large-scale technology project will involve some disruption. Minimising this is critical or you'll end up with disgruntled employees, a delayed project timeline and unhappy customers.