Given that many of us across Australia spent the majority of 2021 in lockdown, the Christmas and New Year break provides us with the perfect opportunity to hit the road and witness some of the incredible sights this country has to offer.
However, the holidays are no time to be complacent when it comes to safety. During the 12 months ending October 2021, there were 1,134 road deaths – an increase of nearly four per cent compared to the previous 12 month period.
If you're itching to get out and explore this Christmas, here's some of our favourite road trips to do across Australia, as well as some important tips for staying safe on the road.
The Great Ocean Road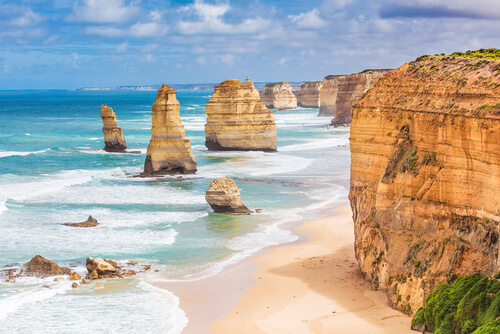 You'd be hard pressed to find a list of 'best Aussie road trips' that doesn't include the Great Ocean Road.
It's an essential for tourists and locals alike. Stretching over 250km between Torquay and Warrnambool, this iconic stretch of road will guide you through quaint surf towns, national parks, and of course, the beautiful limestone formations of The Twelve Apostles.
However, don't make the trip a race to see the Apostles. Take the time to soak in every little part of the road trip and savour the picturesque views by following speed limits and driving to the conditions.
The Nullarbor Plain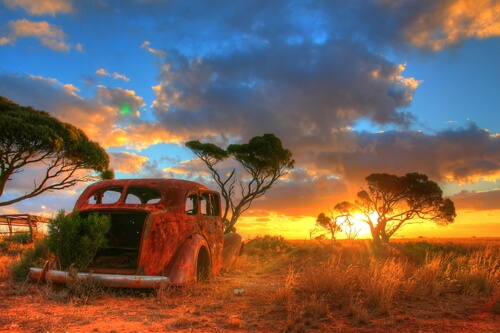 If you're looking to get to the heart of Australia, then the Nullarbor Plain is the trip for you.
This popular journey will take you straight into the Australian Outback to the Nullarbor Plain, a semi-arid area that's four times the size of Belgium! It'll also take you to the Nullarbor Links, the longest golf course in the world.
If you're hoping to get a bit of coastal sights in, not to worry. The Nullarbor Plain ends at the world's longest line of sea cliffs, the perfect place to do some whale watching.
The Alpine Way

What if you're looking to do a bit of adventuring and thrill-seeking while you're out and about?
Taking you straight up and over the Snowy Mountains, the Alpine Way is so much more than a pretty stretch of road. It's your ticket to an array of exciting outdoor activities and experiences.
Whether you want to do a spot of fishing, try your hand at some mountain biking, go for a horse ride through the mountains or get in a bit of hiking, the Alpine Way has it all.
Now that you've got the destination sorted, it's time to focus on how you can best protect yourself on our roads. Here's a few tips that'll ensure your road trip goes off without a hitch.
Inspect Your Vehicle
Chances are you haven't used your car as much as you'd have liked to this year.
Before you get behind the wheel these holidays, be sure to give your car a thorough inspection. Check your oil, coolant, brake, steering and washer levels, and don't forget to check the air pressure in your tires.
If your car has been sitting unused for the majority of the year, it's best to book your car in for a proper service. By ensuring that the smallest details of your vehicle are in tip top shape, you'll greatly increase your chances of a safe trip and decrease the chances of something going wrong on the road.
Slow Down
This one seems like an obvious one but considering that speeding remains one of the major causes of incidents in Australia, it's a message worth repeating.
In NSW roads alone, speeding accounts for over 40 per cent of all road fatalities. The roads at Christmas time are busy at the best of times but given that many of us have been in lockdown throughout the year, we're anticipating our roads to be busier than ever.
Whether you're going on a road trip or heading to a family lunch, make sure you take your time and go easy of the accelerator. Saving a few minutes time on your journey simply isn't worth the risk to you and the other road users.
Stop, Revive, Survive
While we understand that we're all eager to catch up with family and friends this holiday season, that's no excuse to take shortcuts.
Sit down and take the time to plan out the safest route possible. Remember, the quickest route isn't necessarily the safest, so be sure to take into account the road quality, sharp bends and other important safety factors.
Considering that around 20 per cent of Australians admit to driving while feeling tired at least once a week, it's vital you stay on the front foot of fatigue. Pull over once every two hours and take the time to get out of your car, stretch your legs and have a well-deserved cuppa.
This Christmas is set to be one of the busiest holiday seasons in recent years. But by keeping these important tips in mind, you can make the most of your time off, explore the beauty of Australia and, most importantly, stay safe on the road.