Paper Trails
How to improve fatigue management with an NHVR-approved electronic work diary
Download Free Ebook
Transport NSW also states that the skill of a driver who has been awake for 17 hours diminishes to that of someone with a blood alcohol concentration (BAC) of 0.05, which is the legal limit.
Fatigue is a silent killer. Research suggests that 20-30 per cent of fatal collisions involve driver fatigue, but its role is more difficult to quantify than speed or alcohol. This statistic is certainly an underestimate. Drill down into the data and the figures are startling. According to the Transport Accident Commission (TAC), fatigue is the cause of approximately 50 deaths and 300 serious injuries each year in Victoria alone. In New South Wales, fatigue contributed to 76 deaths in 2017, 90 per cent of which were on country roads.
According to the Heavy Vehicle National Law (HVNL), everybody from business owners and managers to employees, contractors and suppliers are part of the Chain of Responsibility (CoR) for every journey. The consequences for failing to comply with regulations, which applies to individuals and organisations, can result in hefty fines or even prison sentences.
Download Ebook
We've seen a huge decrease in fatigue breaches using the Electronic Work Diaries. They let us better keep track of driver hours. We match up the real data with the physical logbooks and the drivers are getting better and better at logging their time and maintaining safe hours."

Ange Marlow, Administration Manager, Porthaul
Electronic Work Diaries
The Real Benefits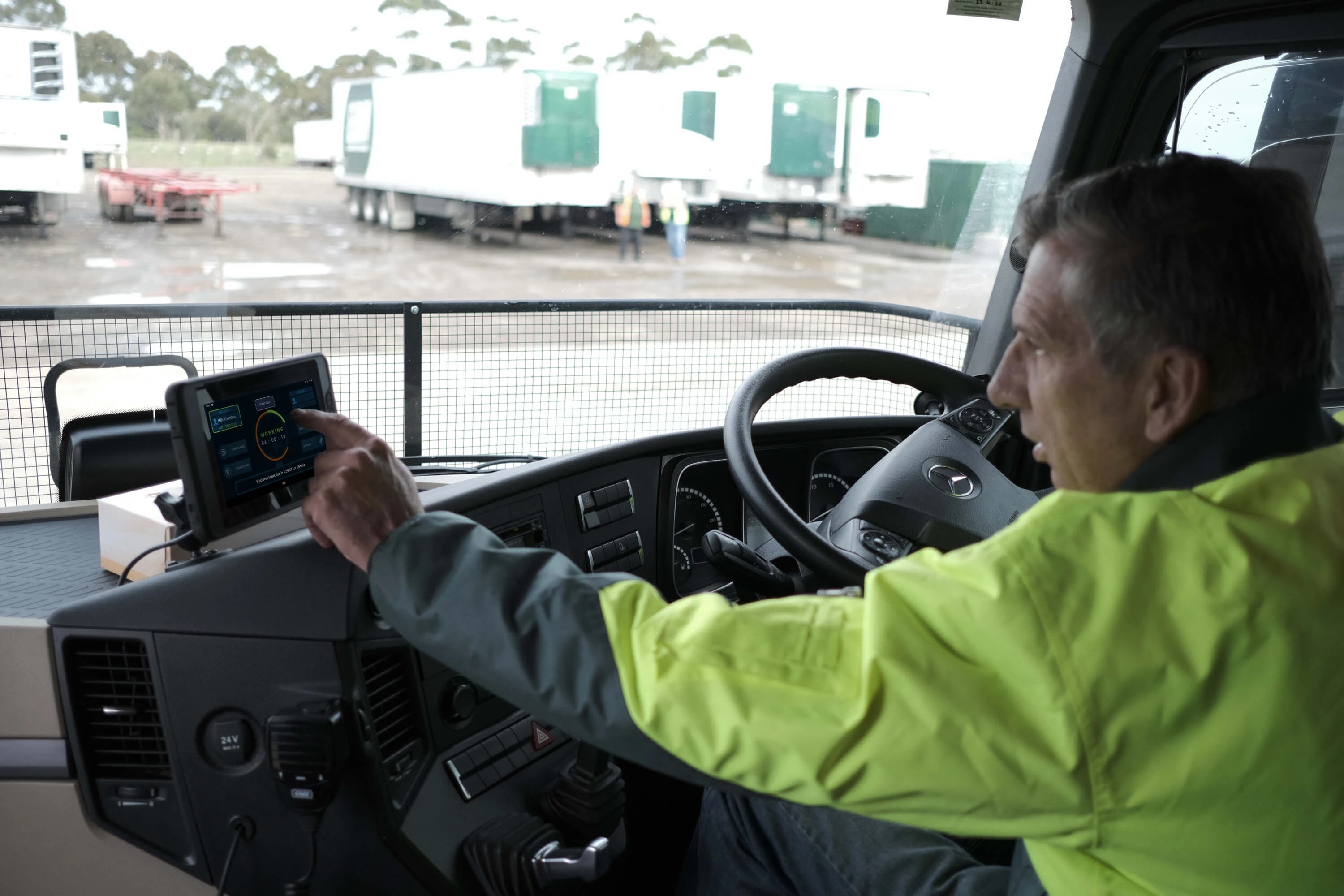 An EWD is a solution that operates within a device that is mounted in the vehicle itself as a tool for the driver. The driver is able to view their current status, tap to start work or rest during every journey, view rest break calculations, available work hours and all relevant data on the device. An EWD offers a number of advantages over written work diaries.
Here's how they will benefit your operation:
Safety & productivity
Audits & reports
Real-time data
Scheduling
Cost savings
EWD Solution
How does an EWD work