Manage your business' compliance electronically
Make paper process a thing of the past and go electronic
Maintaining compliance in a fleet, big or small, can be a challenge. Staying ahead of the ever-changing laws is an area of concern for every business. Letting fleet management software to help you manage compliance can take the concern away. Our platform provides compliance tools that helps drivers stay in line with the law from behind the wheel and behind the desk. Drivers are empowered to manage their own compliance from behind the vehicle with a device that are connected to a compliance platform, with information available instantly for staff.
HOW CAN YOU MANAGE COMPLIANCE EASIER?
With the data collated, analysed and sent in real-time to the back-office, keeping an eye on compliance is available to you on an electronic platform accessible from anywhere with an Internet connect. You are able to get a view into fatigue with an electronic work diary, a vehicle's configuration and mass information per axle group, a full history of pre-start checklists stored electronically and driver behaviour to ensure compliance to speed.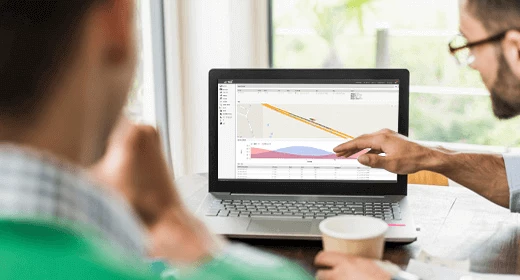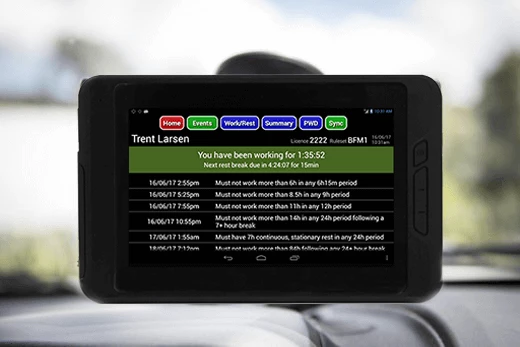 WHY IS ELECTRONIC COMPLIANCE BETTER?
Managing compliance electronically takes tedious paperwork out of the equation. A manual process can be fraught with difficulties from torn sheets, misplaced copies or even just the delays of getting back to the office if the driver has been out on the road for days at a time. With a digital system, both in the vehicle and the office, your able to help meeting fatigue, mass, vehicle and speed requirements that are enforced by the law. It's a tool for the driver to manage their compliance, take the guesswork out and let them get on with the job and focus on the road.
WHY DO DRIVERS LIKE ELECTRONIC COMPLIANCE?
For years, drivers have tracked their work and rest hours in a paper logbook. With the complexity of the fatigue laws, it is a very complex and time-consuming process requiring drivers to calculate their hours manually, leaving room for error. An electronic tool for the driver provides a safe and reliable method to stay compliant and concentrate on the road. EWDs instantly track work and rest hours as soon as a driver as soon as the driver enters their status. If a driver is approaching a required rest break, the EWD will notify the driver with an audible and visual warning, allowing them enough time to find appropriate area to pull over and take a break.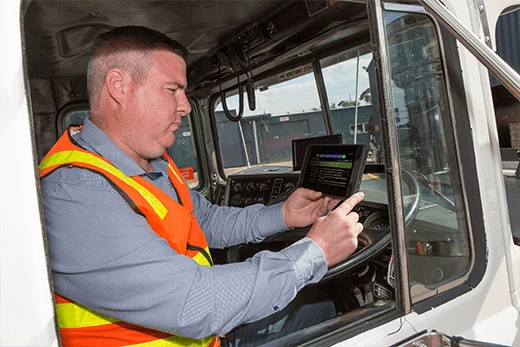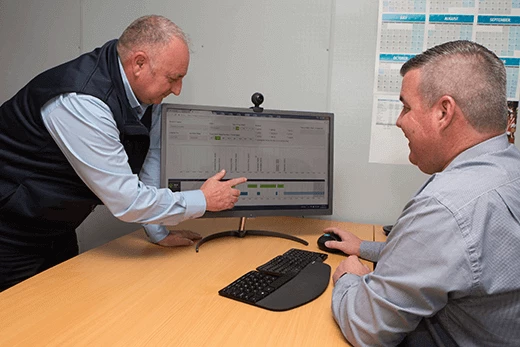 HOW DOES THIS SYSTEM BENEFIT BUSINESS?
With a system that provides real-time information to you, your management team and back-office administrative staff, you get are able to commit to a truly compliant fleet management approach - safety first! As an operator, you are able to rely on a dedicated electronic compliance solutions that helps you meet compliance laws. The benefits of compliance? They begin to trickle down to all aspects of the business from an improved fuel efficiency and reduction in fuel usage to a reduction in costs due to the improvements in efficiency. Compliance can encourage a safe work environment with metrics that encourage higher profit margin.