Satellite Communications
 

Dependable comms for your drivers and assets no matter where they are
While the cellular network is vastly improving, your business and the staff within may not work in areas where there is signal at all times. Knowing where your staff are, or assets are located, is of extreme importance for safety and duty of care. 
Teletrac Navman's Satellite Communications solution gives you the power of visibility with your employees, vehicles, and equipment. With the ability to stay in constant communication with 
your staff no matter where they are, the solution extends your assets connectivity beyond cellular limits for truly global coverage. 
While traditionally satellite communication can be expensive, Teletrac Navman's solution allows for costs to be easily managed through the fleet management system. It allows you to define what information is prioritised and how you want to receive it. 



Global Comms
Using a constellation of 66 low-orbit satellites, always stay in communication. 
Ruggedised
Fits all within a low-impact IP67 rated casing to protect from the harsh elements. 
Reduce Costs
Choose what comms you want to receive to reduce costs and operate safely. 
Connection
Sat comms is only activated when the vehicle is outside of cellular range. 
Access to the satellite network via the internal Iridium SBM Modem for lower latency and superior network capabilities.

 

Paired with vehicle telematics and an external antenna for improved communications, and line of site for compromised or partially blocked locations.

 

Get instant updates on the important information you need to see as it happen - set lower priority event data to be stored and communicated when the vehicle is back in cellular coverage.

 
Stay in touch with your driver via the messaging function even when in satellite connectivity.

 

Reporting for visibility into how each asset is utilised, and the activities undertaken, including summary, alarm, and distance trip reports.

 

Activity logging for events such as ignition status, geofence, and driver behaviour metrics, like harsh usage, roll over and over rev.

 

Receive GPIO digital input alerts and reporting, such as duress buttons or seatbelt monitoring.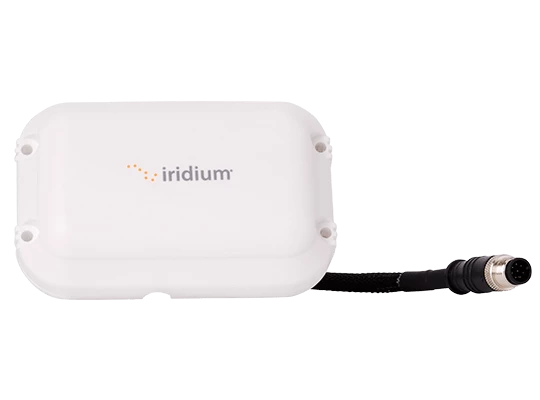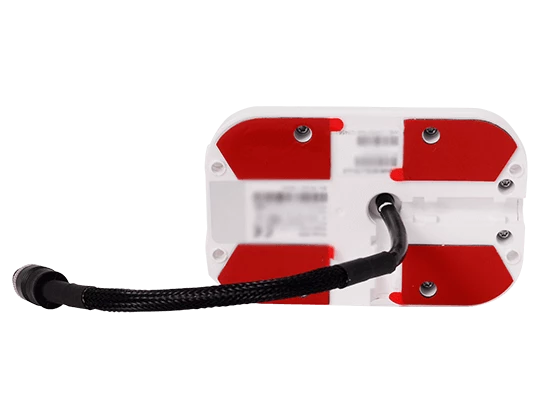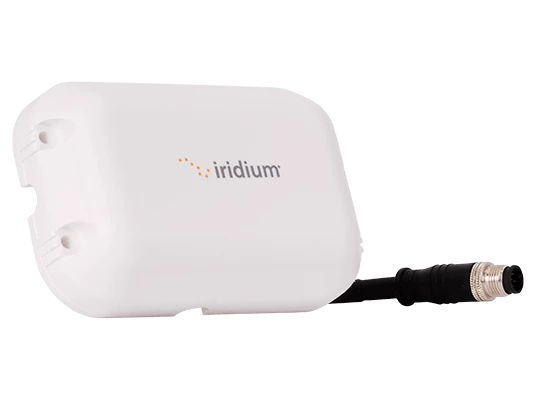 Technical Specifications
See why this device is right for you
Certifications: US (FCC), EU (CE Mark), RoHS Compliant, FCC, IC, CE, Iridium® Satellite Network Certification ​
Environmental Compliance : SAE J1455 ​
Ratings: IP67
Input / Output: Primary 10-way Serial, Secondary 18-way Serial 
Interfaces: AT+ Command, RS232 
Connectivity: Iridium SBM Modem 
Frequency: 1616-1626.5 MHz 
SBD Transceiver: Iridium 9602N 
Antenna: External, Integrated Iridium Certified Antenna 
Supply Voltage: 9 - 32V, maximum 1.6W 
Current Consumption (Average):
Power On Max Current 0.5A
Operational Max Current 0.3A 
Low Power Modes: < 200uA 
Reverse Polarity Protection: Yes 
Size:
Height: 39mm 
Width: 80mm 
Depth: 130mm 
Weight: 320g 
Tracking: 60 minute timed updates, can be set to 30 minutes 
Operating Temperature: -40ºC to +80ºC 
Storage Temperature: -40ºC to +85ºC 
Product Resources
Meeting the unique needs of your business