Mobile Fleet Management Solution
Mobile Fleet Management Solution
Your work and your workforce on the go 
The fleet and compliance management industry has evolved, as so have we. With our fleet management solutions available as application on your mobile, businesses can tap into real-time data and analytics directly from the mobile in a neatly packaged application. As you travel, our mobile applications take the daily journey with you to keep you in the loop wherever you are. The added flexibility of using your smartphone to do business helps increase productivity while also adding expectations from customers.
"Mobility is at the heart of fleet management. We have taken what has been historically an at-a-desk job, and made it mobile. By allowing fleet managers the ability to use a smartphone to manage their fleet, we have powered businesses to increase productivity."
- Sid Nair, Senior Director, Transport & Compliance, Teletrac Navman
DIRECTOR Mobile
Our industry-leading GPS fleet management application for Teletrac Navman customers. It provides insight into where your vehicles are, what they are doing and lets you easily and cost effectively communicate with your mobile workforce.
 Find a vehicle or asset anywhere, anytime and view whether it's active, where it is and what speed it's travelling.
Get instant statistics about a particular vehicle's status.
Easily communicate with one or multiple vehicles with easy to use messaging features.
Instantly send a destination address with navigation instructions directly to a driver, providing turn by turn directions.
View a vehicle's driving history (breadcrumb trail) as plotted on a map.
Use Google's standard or satellite maps, including Street View option.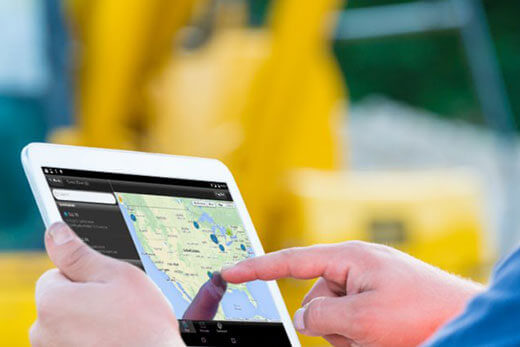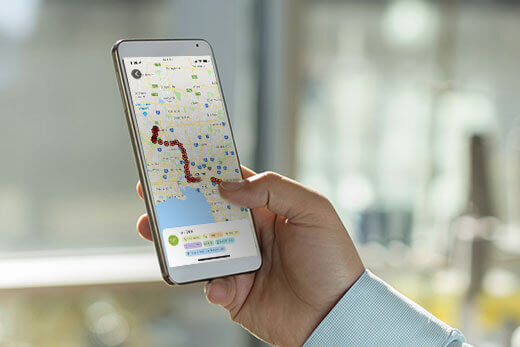 NextGen Mobile
NextGen Mobile provides the tools to empower you to manage your vehicles from anywhere with an Internet connection. The solution provides the big data you need to analyse trends and identify exceptions, allowing you to focus your time in the areas that are negatively affecting your business.
Ability to track vehicles & retrieve their current status incl. last contact, speed and location
Send & receive messages directly from app and NextGen
Replay last 24 hours of movements
Directly contact drivers on the road 
View alerts and notifications