The widest range of fleet management solutions
Our Job is to make your job easier
Our fleet management software can be configured to meet the unique needs of your business. It is our mission to help you find the solution that delivers everything you need and nothing you don't. Explore how our platform is meeting the needs of the different people and industries that we serve.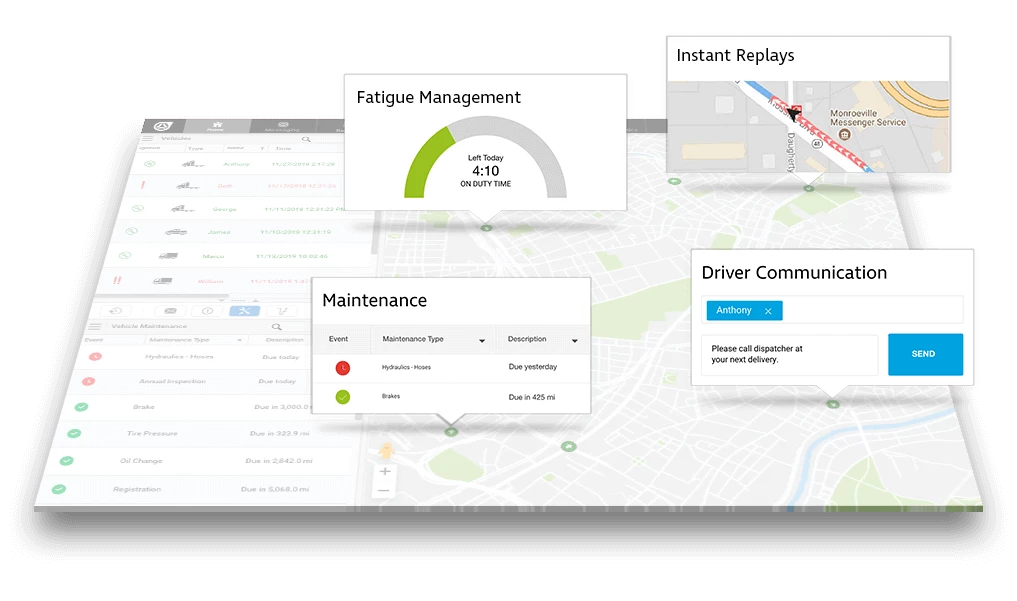 A fit for any industry
We design fleet management solutions to fit your business needs
No two business are the same and our solutions experts will help you to build a system that will help you meet your goals. 
Fleet Management Solutions
For any industry
Making your job easier
Solutions that simplify day to day operations
Maximise impact with a fleet management solution that meets the needs of your entire team.
Fleet Management Solutions
For your entire team
On top of ensuring vehicles are correctly maintained and loaded, and that drivers aren't driving too long, we're able to run our fleet more efficiently. 
- Hornby Transport
Now that I know exactly how long it takes a truck to get from A to B, I can calculate travel time more accurately. I don't have to make lots of phone calls to find out where the guys are and they can just get on with their work.
- Azzona Drainage Contractors