Driver to Back Office Voice Calling
Key to effective communication
In-vehicle driver to back-office voice communication
The need for communication can be what makes or breaks success. A remote landscape paired with safety concerns means that getting, and staying, in touch with drivers while on the road can be complex and challenging.
Build Your Solution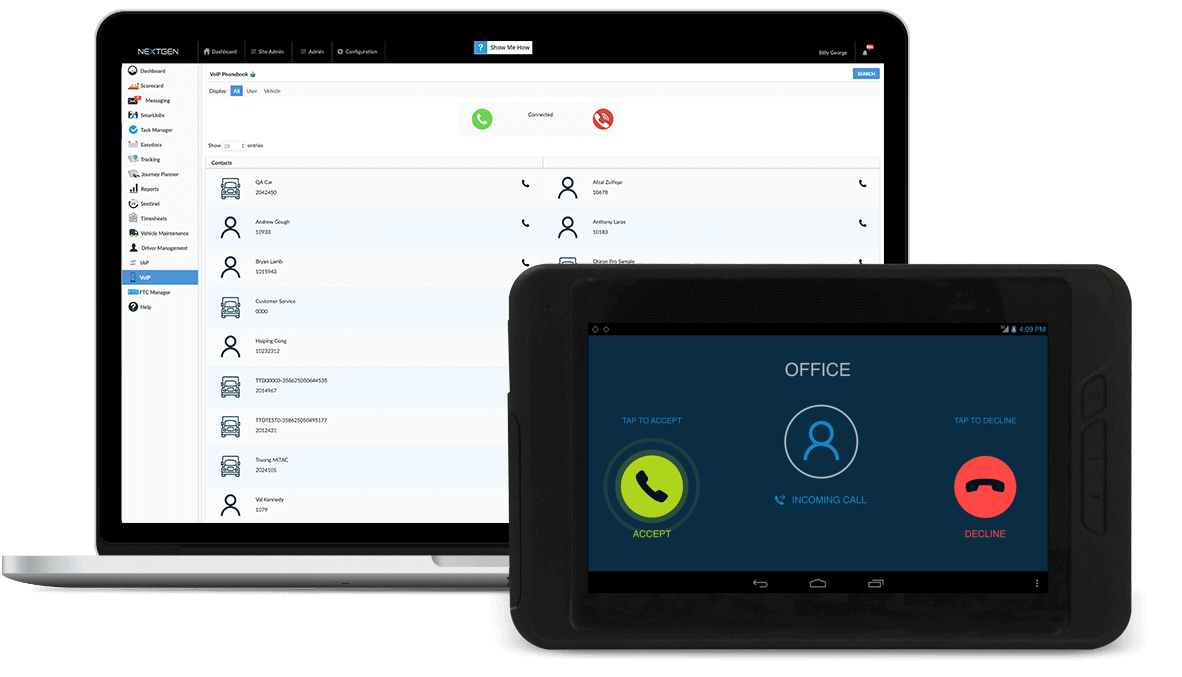 Drivers' have a tough job, being out on the road alone, making decisions that affect safety and the efficiency of the business. Keeping the lines of communication open between drivers and back-office staff and management can be challenging, sometimes a short text message isn't enough. With Teletrac Navman CallMate, staff are able to call drivers, and vice versa, through the ruggedised in-cab driver compliance tool.
CallMate includes a number of popular features, such as contacts, recent call lists, favourites and a simple touch screen interface. Developed to enhance business communication for drivers on the road, the business is able to provide an alternate means of staying in touch between the road and the office for all employees.  Reducing clutter in the cab, the iFace supports drivers with electronic pre-trip checklists, fatigue management, electronic documents, sign-on-glass job management, instant messaging and now voice communication.
What You Get
Create and manage contacts directly from the back-office that are automatically sync'd with the in-vehicle device.

Make and receive handsfree voice calls directly from the back-office system or in the cab of the vehicle.

Contacts stored alphabetically with the ability to set favourites on each device.

Call history allows drivers to view calls made or received - see the call date/time and if call was answered or unanswered.

One touch to accept or decline incoming calls.

Mute button and volume adjustment slider while in call along with call duration and one-touch hang up.

Calls automatically answered on speaker, no need for headphones or to put device to ear.