Evans Petroleum
Empowering drivers to self-manage fatigue and removing administrative burden
"It's a great all-in-one system to meet industry compliance and standards. You can bundle all sorts of bits and pieces in to meet all your business needs."
Key Points: Teletrac Navman's fleet management technology has improved Evans Petroleum operations by:
Improving driver fatigue management
Meeting industry compliance and standards
Streamlining administrative processes
Gaining accurate data for maximum Fuel Tax Credit claims
Established in 1970, Evans Petroleum is an authorised reseller of BP and Castrol fuel and lubricants, servicing fifteen BP service stations and selling and delivering to commercial businesses and farms across Gippsland, Victoria. They have approximately 30 trucks operating throughout the region. The company is dedicated to delivering the highest quality fuels and lubricants available, and the staff are committed to providing responsive and flexible service excellence to their customers. Internally, Evans' focus is on staying fully compliant and keeping its drivers safe while on the road.
Challenge: Meeting industry compliance while streamlining administrative tasks
The company faces a tricky balancing act: customers need fuel on time, but drivers need rest breaks, and the administrative team needs to keep pace with it all. This challenge is exacerbated by the breadth of land Evans Petroleum's drivers travel; although they mainly operate across Gippsland, their services can encompass other regions of Victoria and parts of NSW. Given this remote workforce, managing driver fatigue was a key issue for Evans Petroleum — they needed fleet visibility to confirm driver fatigue compliance.
Before being introduced to Teletrac Navman's solutions, Evans Petroleum had a tracking system installed in their trucks while also using paper-based logbooks to record driver breaks and maintain fatigue-related compliance. The tracking system was not comprehensive, and the administrative work from the logbook system was becoming an issue; drivers may not return to the main depot for days or longer, so chasing up the logbook required excessive administration time.
Warren Evans, the 3rd generation of the family-run business and General Manager of Evans Petroleum, explains that previously, the business had to do a lot of detective work to make sure drivers were taking their regulation breaks and that their paper logbooks matched with the data from the tracking systems. "There was a lot of work in making sure that all the logbooks were coming back. Then we had to do spot checks via the GPS on the truck to make sure the driver was where they said on the paper diary… just loads of matching up times," said Evans.
On top of that, Evans Petroleum strives to give its customers the best possible service. Part of that means offering real-time delivery updates, something they were unable to do with their previous system. These challenges required a flexible, holistic solution to allow Evans Petroleum to manage driver fatigue, meet industry compliance, and improve customer service — while reducing administrative burden.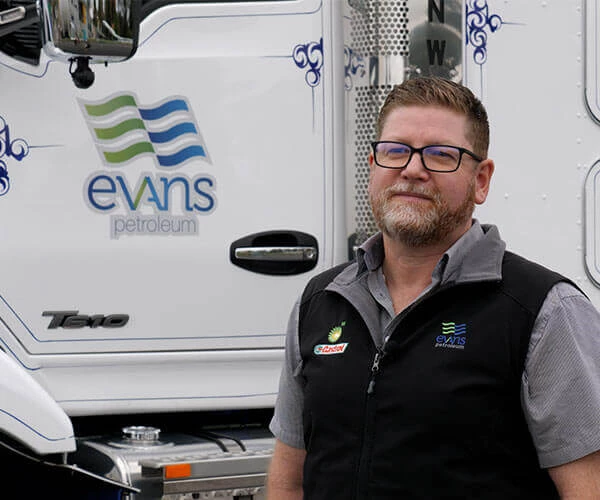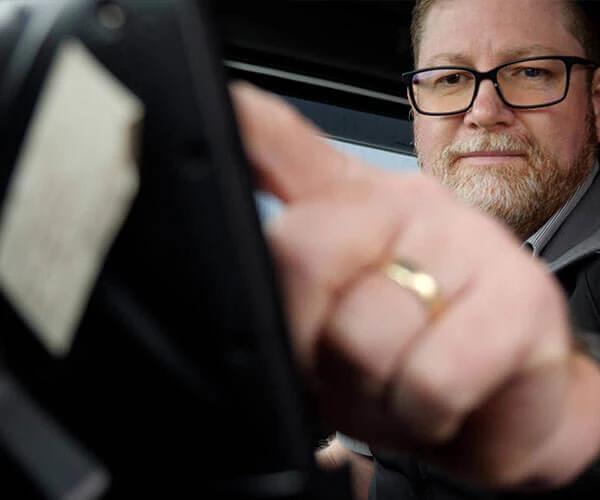 Solution: Improved fatigue management without the paperwork
"It's all in the one place. You can have a look and make sure everything is compliant… and that's what we like the most – the ease of it."
Teletrac Navman fleet management technology and solutions, including GPS tracking, Electronic Work Diaries (EWDs), and FTC Manager, have addressed Evans Petroleum's key issues and challenges. 
Evans met with Teletrac Navman's team to discuss the options available. "We were interested in the EWDs and more accurate tracking", Evans explains. According to Evans, switching to Teletrac Navman fleet management solutions has made a big difference. He says, "[the previous tracking system] only offered four or five-second waypoint updates, whereas our Teletrac Navman solution offers second-by-second data. That means we can go back and track a vehicle's movement more accurately when we need to".
Accurate tracking and location information means Evans Petroleum knows where all vehicles and drivers are at all times, including when they've stopped and for how long. This helps with driver safety and improves the ability to provide real-time updates and delivery estimates for fuel shipments, ensuring exceptional customer service – something Evans Petroleum prides itself on.
The main improvement has been driver fatigue management. For the drivers, "the benefit is they can take a break anywhere on the clock, they don't have to work within fifteen-minute windows… now with EWDs that count to the minute, they can stop at the best possible time for their fifteen minutes rest as defined within the fatigue rules." The EWD solution has empowered Evans Petroleum's drivers to self-manage fatigue.  
At the same time, it has drastically reduced the administrative load by eliminating manual paperwork and increasing efficiency.
Administration staff no longer need to chase up logbooks or wait for them to be returned; it's all stored electronically with the data to prove compliance at their fingertips. "It's all in the one place. You can have a look and make sure everything is compliant… and that's what we like the most – the ease of it", he says.

Evans explains that although the EWDs have been effective, change management was important when implementing them, particularly with drivers who had been in the industry for a long time and were used to the traditional paper logbook. "A lot of them were hesitant to change; they'd been doing it this way for 20 years."
Support and training from management have made a huge difference, along with encouragement from other drivers who had "heard good things from mates" about the system. As far as helping to avoid fines or breaches, the drivers who were reluctant embraced the technology. Evans says, "once they got away from the logbook they'd always been used to, they realised they can just bang their fatigue status directly into the EWD and go."
Aside from EWDs for managing fatigue and adopting a high-definition GPS tracking system, Evans Petroleum has also adopted Teletrac Navman's Fleet Maintenance Software. "The Maintenance Software is a great tool where dispatch schedule can have a look and check when trucks are due for a service, instead of the driver coming in when the trucks are 200 km overdue for a service". They can see the entire history of vehicle maintenance per vehicle from the same system. Any issues that arise from digital pre-trip checklists can be immediately rectified, or parts can be ordered immediately, rather than waiting for the next service.
The last piece of the puzzle was managing fuel tax credits and the rebates involved. FTC Manager uses the second-by-second GPS data from Evans Petroleum vehicles to accurately calculate on and off-road travel to maximise their Fuel Tax Credit claims. "It's been invaluable because previously, we weren't claiming FTC to the full extent. Now, we can supply the data straight up. There's no guesswork, and we get the maximum refund we're entitled to."
Ultimately, Evans says Teletrac Navman offers "a great all-in-one system to meet industry compliance and standards. You can bundle all sorts of bits and pieces in to meet all your business needs."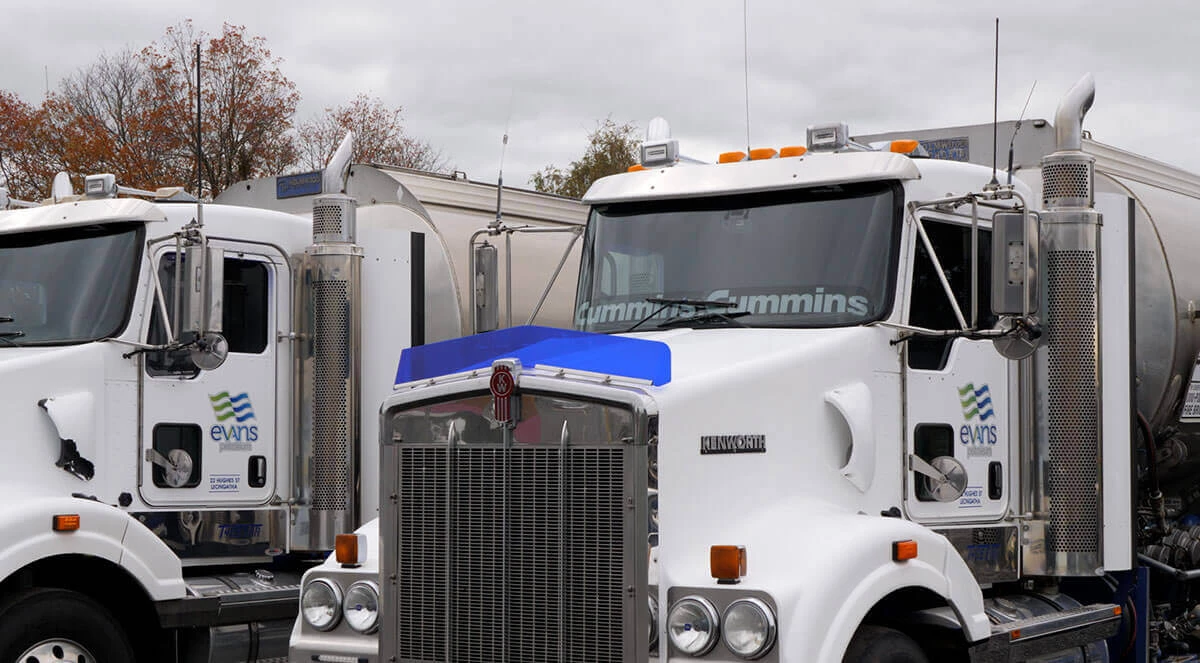 Results
Since adopting Teletrac Navman's GPS Tracking, Electronic Work Diaries, and FTC Manager, Evans Petroleum has achieved:
Improved the accuracy of locating vehicles to offer customers real-time location updates
Improved driver fatigue management and increased compliance with the use of EWD technologies
Streamlined processes have reduced the administrative burden; the extra time has been refocused on strategic initiatives
Maximised FTC claims with accurate second-by-second position records to correctly apportion on and off-road travel
About Evans Petroleum
Evans Petroleum is a family-run, authorised reseller of BP and Castrol fuel and lubricants. They service fifteen BP service stations and have a wholesale fuel arm that sells and delivers to commercial businesses and farms across the Gippsland region of Victoria. They provide the highest quality fuels and lubricants available and are committed to delivering the best advice and service possible. Employing over 150 local staff, Evans Petroleum is dedicated to actively supporting the Gippsland economy and re-investing in local communities.