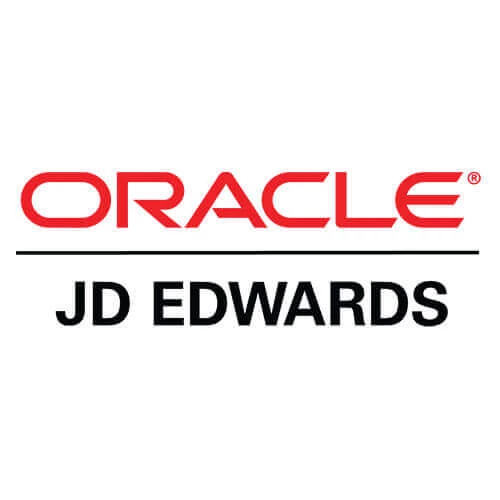 Category: JD Edwards is an integration partner for job execution.
Solution: Job Management
Software: TN360, NextGen
Hardware: N/A
Website: Oracle's JD Edwards Enterprise One
Overview
Oracle's JD Edwards software meets the demands for a modern and simplified user experience. Our purpose-built applications are aligned to how your users work. Integrated with digital technologies, our innovative approach increases productivity enabling your company to work smarter, faster, and ultimately achieve more.
Benefits
Customised workflow built into SmartJobs to suit your business's workflow
Ability to manage and schedule runsheets with ease from the FMS and see instantly in SmartJobs
View scheduled runs and assign to vehicles on the fly
Allows you to see current job progress to keep customers informed
Provides key metrics in real-time to help you better understand your jobs
Complete reporting, including KPI, non-delivery, proof of delivery, and more 
Driver application available through an in-vehicle device via SmartJobs
Advanced reporting to help you better understand jobs, performance and efficiency
Integration with freight management system providers to link your existing systems
Provides an interface for drivers to complete jobs digitally  
Automated notifications can be set up for proof of delivery
Options for barcode scanning, demurrage, pre-start checklists, navigation, sign-on-glass and photos for proof of delivery 
About
Beginning in Silicon Valley, CA in 1977, Oracle's mission is to help people see data in new ways, discover insights, unlock endless possibilities.