An answer to an age-old problem
Heavy equipment and construction fleets certainly don't lack for telematics data. Many manufacturers install telematics units in their equipment so that users can retrieve data concerning maintenance, fuel use, and asset utilisation. The issue is getting all that information in one place. Historically, users had to go to each manufacturer's website to get asset data. Qtanium Connect changes everything by consolidating all OEM data in one screen.
See your data connected - Learn more about Qtanium Connect »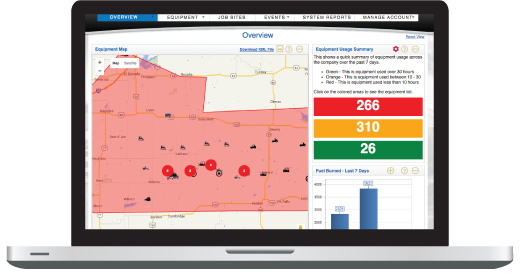 Qtanium Connect puts all heavy equipment data on one screen.