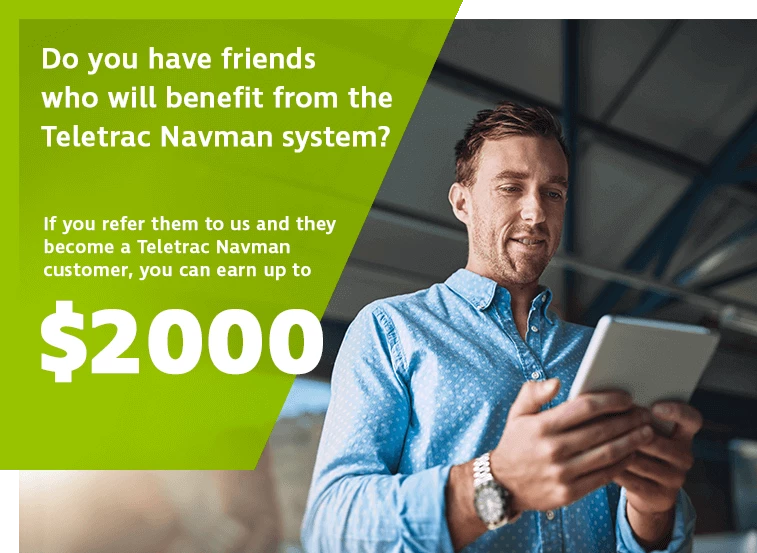 If you share this lead with us and they go on to become a Teletrac Navman customer you can earn up to $2,000.
Step 1
Liked your experience with Teletrac Navman? Have friends who you think could benefits from our solution? Refer them to us.
Step 2
Complete the referral form to the right with your friends contact details.
Step 3
We will reach out to your friend and demo the Teletrac Navman Solution to them
Step 4
If your friend signs up to get their vehicles or assets tracked you'll be rewarded.