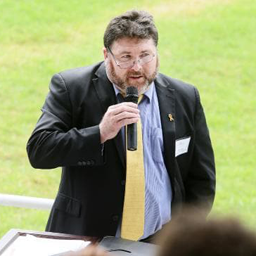 Peter Frazer
Peter Frazer is a President at SARAH Group.

Peter Frazer, President of SARAH Group, has over 40 years' experience in economic analysis, research, law enforcement & compliance policy, investigations, strategic & operational intelligence, and project management as well as social justice advocacy. In March 2012, Peter established the name Safer Australian Roads and Highways (SARAH), and established the Yellow Ribbon Road Safety Week in May 2013. Peter's road safety leadership has been widely recognised. At a personal level he was a finalist in News Limited's 2012 Pride of Australia Award - Courage Category. In 2013, as part of the Australia Day Council (NSW) awards, he was named Blue Mountains Citizen of the Year, while in 2014 he received the University of Western Sydney's Award for 'Community Service and Leadership'. He is also National Ambassador for Road Safety Education's RYDA Programme.

Follow
Peter Frazer's Blog Posts
See all the blogs written by Peter Frazer.